Core Doctrines - Grace Fellowship Church
Jun 20, 2019
Resources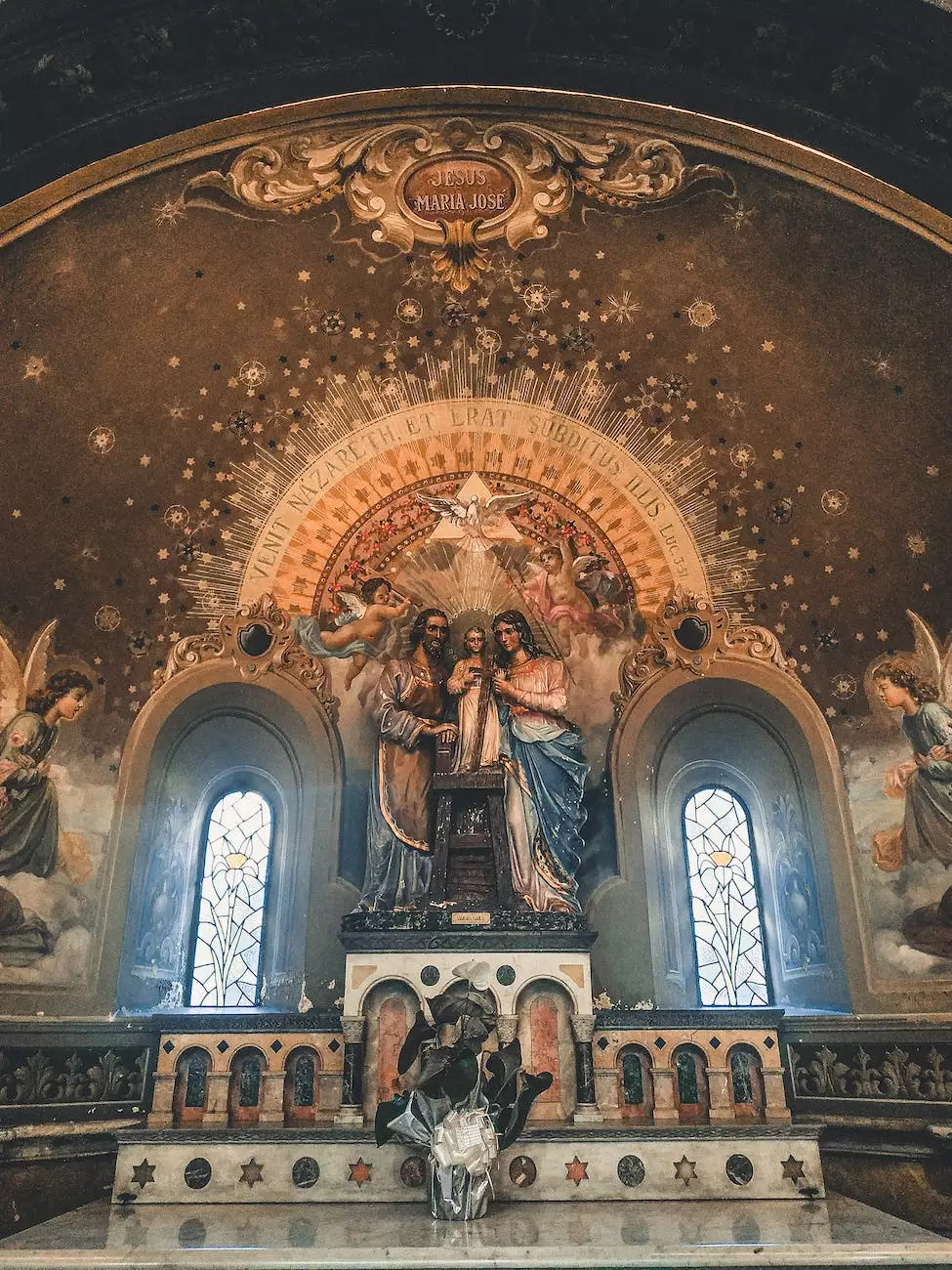 Introduction
Welcome to Forward Church, where we invite you to explore the core doctrines of Grace Fellowship Church. As a vital part of the community and society, our faith and beliefs shape our actions and mission. Join us on this journey as we delve into the foundational principles that guide our church family.
The Authority of Scripture
At Grace Fellowship Church, we firmly believe in the authoritative nature of the Holy Scriptures. The Bible serves as our ultimate guide, revealing God's will and plan for humanity. We recognize its infallibility and depend on its teachings to shape our understanding of God, ourselves, and the world around us.
The Trinity
Within our community of believers, we embrace the timeless doctrine of the Trinity – the belief in one God who exists as three distinct persons: the Father, the Son, and the Holy Spirit. This unique understanding of God's nature helps us comprehend the divine unity and diversity within the Godhead.
Sin and Salvation
The reality of sin and the need for salvation form another crucial aspect of our core doctrines. We acknowledge that all humans are born into a broken and fallen world, separated from a holy God. Yet, through His grace and mercy, salvation is made available to us through faith in Jesus Christ. It is through His sacrificial death and resurrection that we find redemption and restoration.
Justification by Faith
In line with the teachings of the Apostle Paul, we affirm the doctrine of justification by faith alone. We believe that justification, or being made righteous before God, is not achieved through our own works or efforts, but solely through faith in Jesus Christ. It is through this faith that we are declared righteous and reconciled to God.
The Church and its Mission
As an integral part of our community and society, we understand the importance of the Church and its mission. The Church, comprising all believers, is called to be the hands and feet of Jesus in the world. We seek to love one another, serve our community, and share the transformative message of Christ's love and salvation with others.
The Sacraments
Within our faith tradition, we recognize two ordinances as sacraments – baptism and communion. Through baptism, believers publicly declare their faith, symbolizing their identification with Christ's death, burial, and resurrection. Communion, also known as the Lord's Supper, reminds us of the sacrifice of Jesus and the spiritual nourishment received through His body and blood.
Eschatology
Our core doctrines also encompass eschatology – the study of the end times and the hope of Christ's second coming. While various perspectives exist within the body of Christ regarding specific details, we unite in our belief that Jesus Christ will return, bringing final judgment and the restoration of all things under His eternal reign.
Conclusion
Thank you for taking the time to explore the core doctrines of Grace Fellowship Church - Forward Church. Our faith and beliefs serve as a firm foundation for our community and society, guiding us in our pursuit of a relationship with God and a life transformed by His grace. If you have any questions or would like to engage further, we encourage you to reach out to us. Together, let us continue growing in our understanding of God's amazing love and purpose for our lives.