Messages from Pastor Claudia - October 9, 2022
Dec 19, 2022
Blog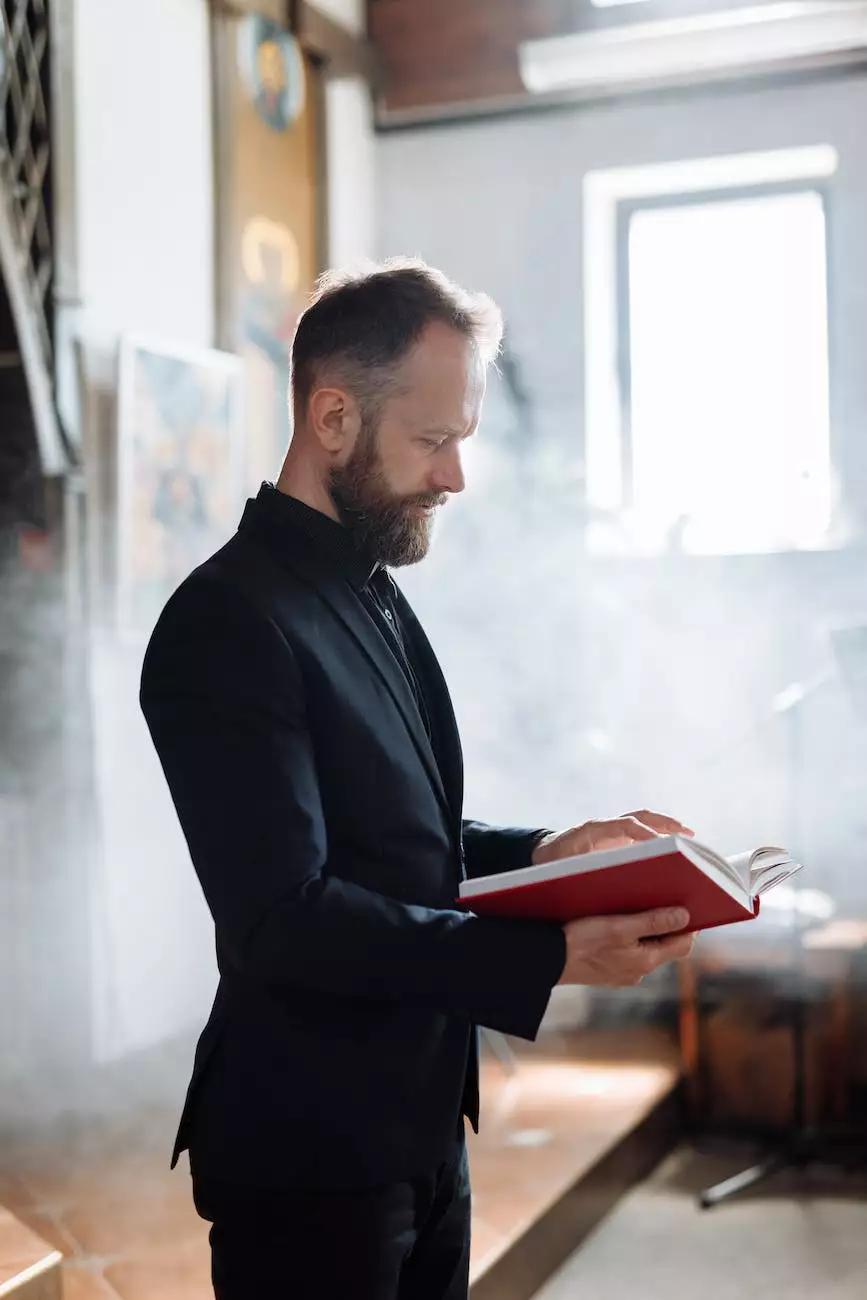 Discovering Strength Through Faith
Welcome to Forward Church! We are thrilled to present Pastor Claudia's powerful message from October 9, 2022. In this sermon, Pastor Claudia delves deep into the topic of discovering strength through faith. If you're seeking inspiration and guidance, you've come to the right place.
Embracing Your Faith Journey
At Forward Church, we believe in the transformative power of faith. In today's message, Pastor Claudia invites us to embark on a journey of self-discovery and exploration of our beliefs. She encourages us to embrace the challenges we face with a steadfast belief in God's plan for our lives.
The Importance of Community
A strong sense of community is at the heart of Forward Church. Pastor Claudia emphasizes the significance of connecting with like-minded individuals who can uplift and support us on our spiritual path. By coming together, we can draw strength from one another, fostering a loving, caring, and inclusive community.
The Role of Prayer in Our Lives
Prayer is a powerful tool that can help us find solace, guidance, and peace in our lives. During her sermon, Pastor Claudia explores the profound impact of prayer and shares practical tips on how to cultivate a meaningful and consistent prayer practice. By dedicating time to connect with God, we can experience a greater sense of clarity and purpose.
Strengthening Your Relationship with God
Nurturing a personal relationship with God is essential for spiritual growth. Pastor Claudia guides us on a journey to deepen our connection with the divine. She provides practical insights and actionable steps to cultivate a stronger bond with God, emphasizing the importance of trust, surrender, and regular spiritual nourishment.
Finding Hope in Challenging Times
Life often presents us with trials and tribulations that can test our faith. In her message, Pastor Claudia draws from personal experiences and biblical teachings to offer hope and encouragement during difficult times. She shares stories of individuals who have found solace in their faith, inspiring us to persevere and find light in the darkest moments.
Overcoming Fear and Doubt
It is natural to experience fear and doubt when faced with adversity. However, Pastor Claudia reminds us that we have the strength to overcome these obstacles through faith. She highlights the importance of trusting in God's plan and staying rooted in our beliefs, even when faced with uncertainty.
Finding Purpose in God's Plan
Discovering our purpose is a lifelong journey, and Pastor Claudia encourages us to seek guidance from God in this quest. By aligning ourselves with His plan, we can find fulfillment and meaning in every aspect of our lives. Through introspection and prayer, we can uncover our unique gifts and contributions to the world.
Fostering Resilience and Perseverance
In times of adversity, resilience becomes an invaluable quality. During her message, Pastor Claudia shares strategies for developing resilience and perseverance through faith. By leaning on God's strength, we can navigate challenges with grace, courage, and unwavering determination.
Join Forward Church Today
If you're ready to embark on a transformative spiritual journey and join a vibrant community of believers, we invite you to join Forward Church. We offer a welcoming and inclusive space where you can explore your faith, grow spiritually, and connect with others who share your beliefs.
Our Vibrant Community
Forward Church is committed to fostering a vibrant and supportive community. From inspiring sermons to engaging small groups and community outreach initiatives, we provide various opportunities for you to connect with others who are also passionate about their faith. Join us in creating lifelong friendships and meaningful connections.
We Believe in YOU
At Forward Church, we wholeheartedly believe that everyone has the ability to achieve incredible things with God's guidance. We are here to support and empower you in your spiritual journey. Our dedicated pastors and community leaders are ready to walk alongside you as you discover your true potential and purpose in life.
Growing Together in Faith
As we gather as a community, our collective faith grows stronger. Through engaging sermons, worship services, and various ministries, Forward Church offers an environment where you can deepen your relationship with God and experience personal and spiritual growth. Together, we can make a positive difference in our lives and the world around us.
Connect with Us
If you're ready to take the next step in your faith journey or simply want to learn more about Forward Church, we invite you to connect with us today. Visit our website for more information, sign up for our newsletter, or follow us on social media to stay updated with our latest news and events. We look forward to welcoming you into our community!
Visit Our Website
For more information about Forward Church, including our service times, ministries, and upcoming events, please visit our website at forwardcleveland.com. Explore the various resources available and let us be a part of your spiritual growth and transformation.
Follow Us on Social Media
Stay connected with Forward Church by following us on social media. Join our Facebook, Instagram, and Twitter communities to receive daily doses of inspiration, stay informed about upcoming sermons and events, and interact with fellow members of our vibrant community. Let's create an online space where faith thrives and relationships flourish!