Live Out Loud - Grace Fellowship Church
Jul 18, 2023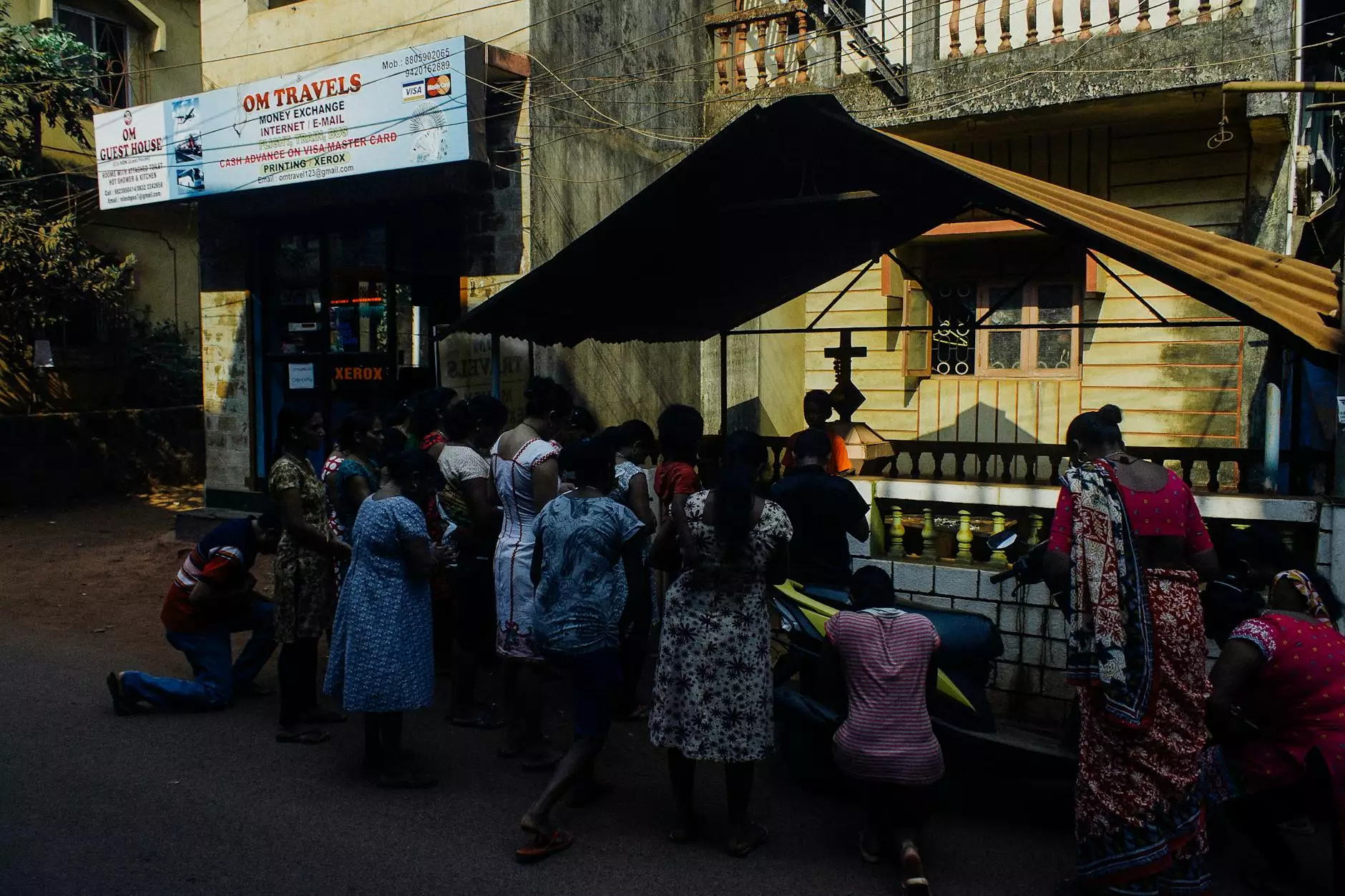 Unleash Your Faith. Make a Difference.
Welcome to Forward Church's Live Out Loud sermon series page. Here, we explore what it truly means to live a life of faith and how to make a lasting impact in the world around us. Through powerful sermons, insightful teachings, and a supportive community, Grace Fellowship Church invites you to embrace your faith journey and discover the joy of living out loud.
Express Your Faith Boldly
In a world that often encourages conformity and silence, we believe in the power of expressing our faith boldly. The Live Out Loud sermon series is designed to equip and inspire you to proclaim your beliefs with confidence, authenticity, and love. We delve into various aspects of faith, helping you strengthen your spiritual foundation, and encouraging you to share your faith journey with others.
Discover Your Unique Purpose
One of the key elements of living out loud is understanding your unique purpose. We believe that everyone has been created for a specific reason, with distinct gifts and talents to contribute to the world. During this sermon series, we will explore how to identify your purpose, tap into your potential, and live a life that aligns with God's calling for you.
Cultivate Authentic Relationships
Living out loud goes beyond personal belief and reaches into the realm of community and society. As we journey together, we encourage the development of authentic relationships within our church and the broader community. Our services and events provide opportunities to connect with like-minded individuals, fostering a supportive and encouraging environment that empowers each other.
Empowerment Through Messages
The Live Out Loud sermon series features a range of impactful messages and empowering teachings that will inspire and challenge you. Our skilled and passionate speakers tackle relevant topics such as faith, purpose, relationships, personal growth, and making a positive impact on society.
Uplifting Worship Experience
Worship is an integral part of our gatherings. Through vibrant and spirit-filled worship, we create an atmosphere where you can connect with God, allowing His presence to transform your life. Our praise and worship teams lead engaging sessions that will uplift your spirit and prepare your heart to receive powerful messages.
Practical Application
We firmly believe that faith is not just a theoretical concept but something that should impact our everyday lives. With practical application at the core of our messages, we provide actionable steps, insights, and guidance to help you translate your faith into real-life scenarios. Our aim is to equip you with the tools necessary to effect positive change in your personal life, work, and community.
Join Us for Live Out Loud Sermons
If you are seeking a vibrant and supportive community where you can grow in your faith and make a difference, we invite you to join us for our Live Out Loud sermons. Here, you will find a place to belong, connect, and be inspired to live your life to the fullest.
Service Times and Location
Grace Fellowship Church - Forward Church meets every Sunday at 10:00 AM at our spacious and welcoming location at 123 Main Street, Cleveland. We provide ample parking and childcare facilities, ensuring a comfortable experience for every attendee.
Get Involved
Beyond our sermons, we offer various opportunities for involvement, including small groups, volunteering, community service projects, and leadership development programs. We believe that true transformation happens when we actively engage with our faith and serve others.
Make an Impact Today!
At Forward Church, we believe that faith is not limited to the walls of the church building. It is a way of life that encompasses every area of our existence. By embracing the Live Out Loud mindset, you can make a tangible and lasting impact within your community, workplace, and relationships.
Take the First Step
Are you ready to embrace a life of purpose, passion, and impact? Start your journey with Grace Fellowship Church - Forward Church today. Join us for our Live Out Loud sermons and experience the transformative power of authentic faith.
Find Your Voice. Live Out Loud.
Unleash the fullness of your faith and discover the profound joy of living out loud. Grace Fellowship Church - Forward Church is here to support and encourage you every step of the way. Together, let's make a positive difference in the world around us. Join us for our upcoming Live Out Loud sermons and embark on a life-changing adventure.