Peter LaRuffa - Grace Fellowship Church
Aug 8, 2020
Staff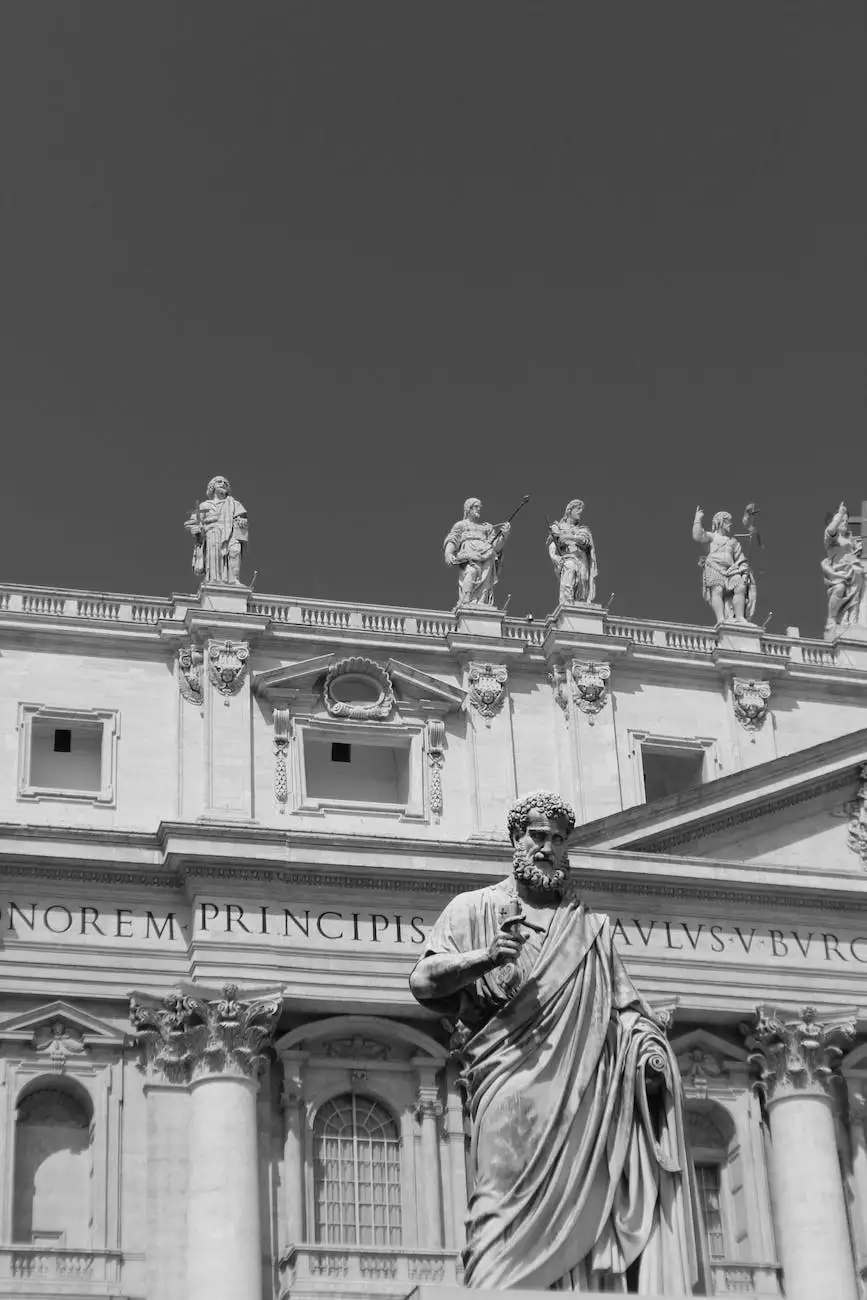 About Peter LaRuffa
Peter LaRuffa is a dedicated and influential speaker at Grace Fellowship Church, making a difference in the lives of individuals seeking a deeper understanding and connection with their faith. With a wealth of knowledge, experience, and a heart full of compassion, Peter delivers powerful sermons that inspire, encourage, and challenge the community to grow spiritually.
The Power of Grace and Fellowship
At Forward Church, we believe in the power of grace and fellowship, and Peter LaRuffa exemplifies this belief through his teachings. Through his sermons, Peter helps individuals discover the transformative power of God's grace and the importance of genuine fellowship within the community.
Embracing God's Grace
Peter's sermons explore the concept of grace in a way that resonates with people from all walks of life. Whether you're new to the Christian faith or have been on your spiritual journey for years, Peter's messages provide fresh perspectives on how grace can shape our lives, restore broken relationships, and offer hope in times of despair.
Fostering Genuine Fellowship
Fellowship within a supportive community is vital for personal growth, and Peter LaRuffa emphasizes its significance. His teachings inspire individuals to build authentic and meaningful connections with one another, fostering an environment where everyone feels valued, understood, and loved.
Engaging Sermons and Teachings
Peter LaRuffa's engaging sermons are rooted in biblical truths and relevant to today's challenges. His teachings tackle a wide range of topics, including faith, forgiveness, purpose, and navigating the complexities of modern society through the lens of God's wisdom.
Exploring Faith in Today's World
Peter recognizes the importance of addressing the unique struggles that individuals face in their faith journey in today's ever-changing world. Through his sermons, he provides guidance on how to bridge the gap between ancient principles and contemporary issues, helping individuals strengthen their faith and find clarity in an increasingly complex society.
The Transformative Power of Forgiveness
Forgiveness is a central theme in Peter's teachings, and he delves into this profound topic with grace and understanding. By sharing personal stories, biblical references, and practical insights, Peter encourages individuals to embrace the transformative power of forgiveness, both for themselves and those around them, offering a path towards healing and reconciliation.
Discovering Purpose and Calling
Many individuals long to discover their purpose and calling in life. Peter's teachings offer guidance on navigating this journey of self-discovery, aligning personal ambitions and talents with God's higher plan. Through his messages, he encourages individuals to embrace their unique qualities and confidently pursue the callings placed upon their lives.
Join Us at Grace Fellowship Church
Experience the impact of Peter LaRuffa's sermons firsthand by joining us at Grace Fellowship Church. Whether you're seeking spiritual guidance, looking for a community that welcomes and supports you, or simply curious to learn more about faith and beliefs, you'll find a warm and inclusive environment at our church.
A Welcoming and Inclusive Community
At Grace Fellowship Church, we strive to create a welcoming and inclusive community where everyone is embraced with open arms, regardless of their background. We believe in celebrating diversity and cherishing the unique stories of each individual that walks through our doors.
Services, Events, and Opportunities
Beyond Peter LaRuffa's sermons, Grace Fellowship Church offers a variety of services, events, and opportunities for spiritual growth and community engagement. From dynamic worship services to enriching Bible studies, there are countless ways to connect, grow, and serve alongside fellow believers.
Get in Touch
If you have any questions, inquiries, or would like to learn more about Peter LaRuffa's teachings or Grace Fellowship Church, please don't hesitate to reach out. We're here to support and guide you on your spiritual journey.
Contact Information:
Phone: 123-456-7890
Email: [email protected]
Address: 123 Main Street, Cleveland, OH 12345
Thank you for visiting Peter LaRuffa - Grace Fellowship Church, brought to you by Forward Church. We look forward to welcoming you with open arms and experiencing the power of grace and fellowship together.