Every Neighborhood, Every Street, Every Family, Every Life...

We are a positive community of people committed to taking an active role in the rebuilding of people, families, our community, and our world. At Forward, people are not defined by their income, their wardrobe, or their ability to play the part. Our family is made up of real, genuine, and down-to-earth individuals who have made the simple commitment to move forward from whatever place they find themselves in this life. No matter where you are spiritually, or what you might feel about the "Church" in general; come see the face of a God whose love is far bigger than all that- A God whose power is best shown when He is stripped of all the phoniness and freed up to just be who He is.

Forward is pleased to be affiliated with the North American Mission Board.



Would you like to volunteer?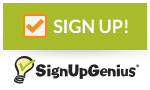 Envision your life..your family..your circumstances..your heart...