Choir Member
Apr 14, 2018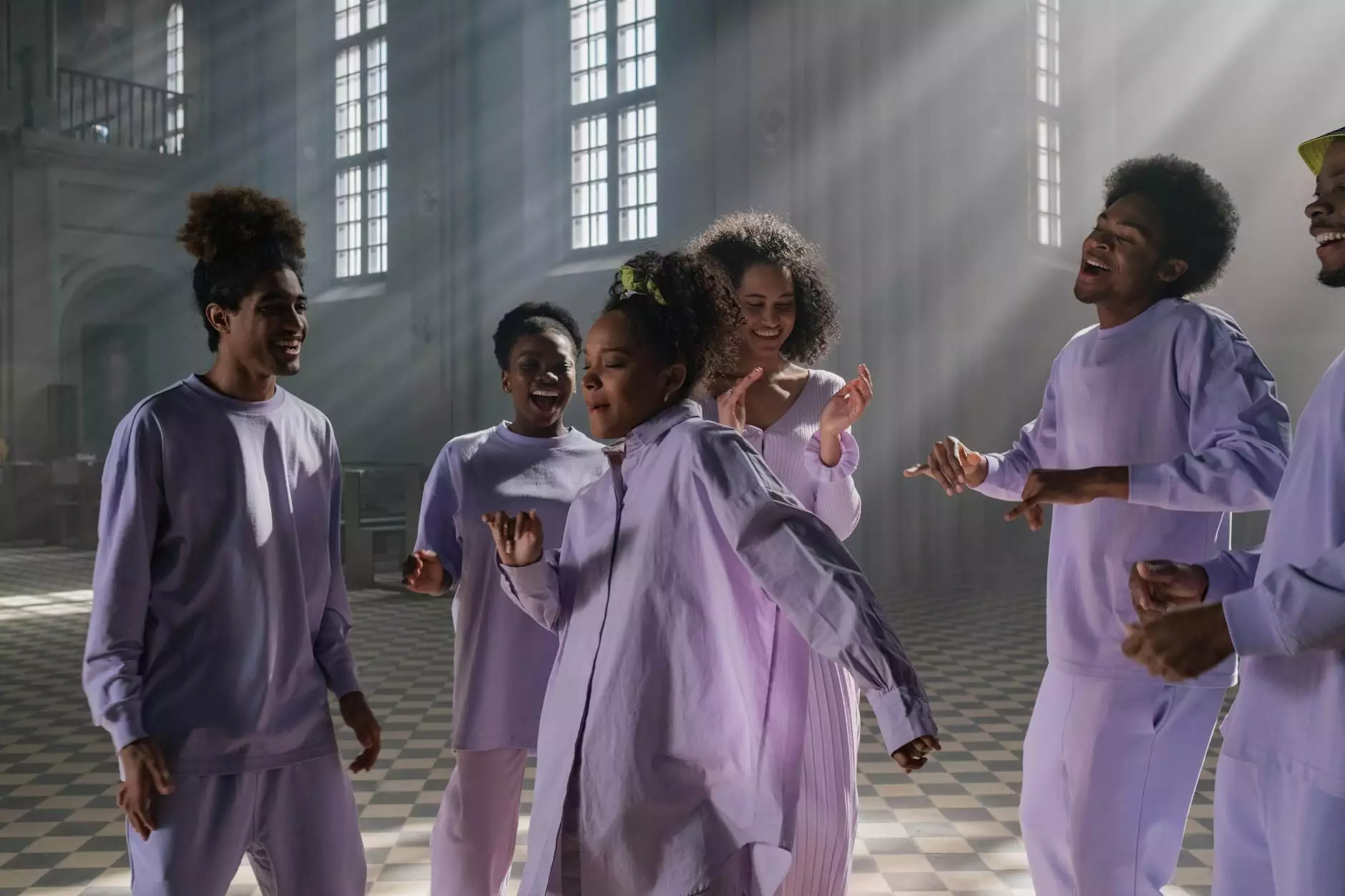 Join Forward Church's Vibrant Choir
Welcome to Forward Church's Choir Member page. We are excited to invite you to join our vibrant choir and become an integral part of our faith community. Our choir is a place where your voice can make a difference, and where music becomes a powerful tool for worship, fellowship, and spiritual growth.
The Power of Music, Faith, and Togetherness
At Forward Church, we believe that music has the ability to touch hearts and souls in a unique way. It brings people together, lifts spirits, and creates a sense of unity. Our choir plays a vital role in our worship services, enhancing the overall experience and creating a powerful connection between the congregation and God.
By joining our choir, you will not only have the opportunity to engage in uplifting and inspiring musical performances, but you will also experience the joy of serving others and strengthening your own faith. Through music, we aim to spread love, hope, and positivity within our community and beyond.
Become a Choir Member
Joining our choir is a simple and rewarding process. Whether you are an experienced singer or a beginner, we welcome individuals of all backgrounds and abilities. We believe that everyone has a unique gift to contribute, and we encourage you to embrace your talents and share them with the world.
To become a choir member, simply attend one of our weekly rehearsals. We meet every Thursday at 6:00 PM in the church sanctuary. During the rehearsal, our talented choir director will guide you through various vocal exercises, help you learn new songs, and provide valuable tips to enhance your singing abilities.
Our choir operates on a non-audition basis, meaning that no prior experience or expertise is required. We believe that the true beauty of music lies in the passion and dedication of our members, rather than perfect pitch or technical skills. All we ask for is a willingness to learn, a commitment to regular attendance, and a genuine desire to serve God and the community through music.
Benefits of Joining Our Choir
When you become a choir member at Forward Church, you open yourself up to a wide range of benefits and opportunities:
Strengthened Spiritual Connection: Engage in meaningful worship experiences and deepen your relationship with God through music.
Community and Fellowship: Connect with like-minded individuals who share your passion for music and faith, and develop lifelong friendships.
Personal Growth: Improve your vocal abilities, gain confidence, and develop a greater appreciation for the power of music.
Opportunities to Serve: Use your talents to make a positive impact in the lives of others by performing at church services, community events, and charitable functions.
Inspiration and Joy: Experience the joy of creating beautiful music together, and inspire others through the transformative power of song.
Join Our Choir and Experience the Difference
If you are ready to embark on a fulfilling musical journey and become a valued part of our vibrant choir community at Forward Church, we encourage you to join us at one of our rehearsals. Simply come to the church sanctuary on Thursday at 6:00 PM, and our warm and welcoming choir members will guide you through the rest.
Remember, you don't need to be a professional singer to join the choir. What matters most is your willingness to learn, your passion for music, and your desire to be part of something bigger than yourself. So come and discover the power of music, faith, and togetherness as a cherished choir member at Forward Church.
Contact Us
If you have any questions or would like more information about becoming a choir member at Forward Church, please don't hesitate to contact us. We are here to assist you and provide all the necessary details.
Forward Church
123 Main Street
City, State ZIP
Phone: 123-456-7890
Email: [email protected]