Joyful Noise Choir
Sep 19, 2018
Events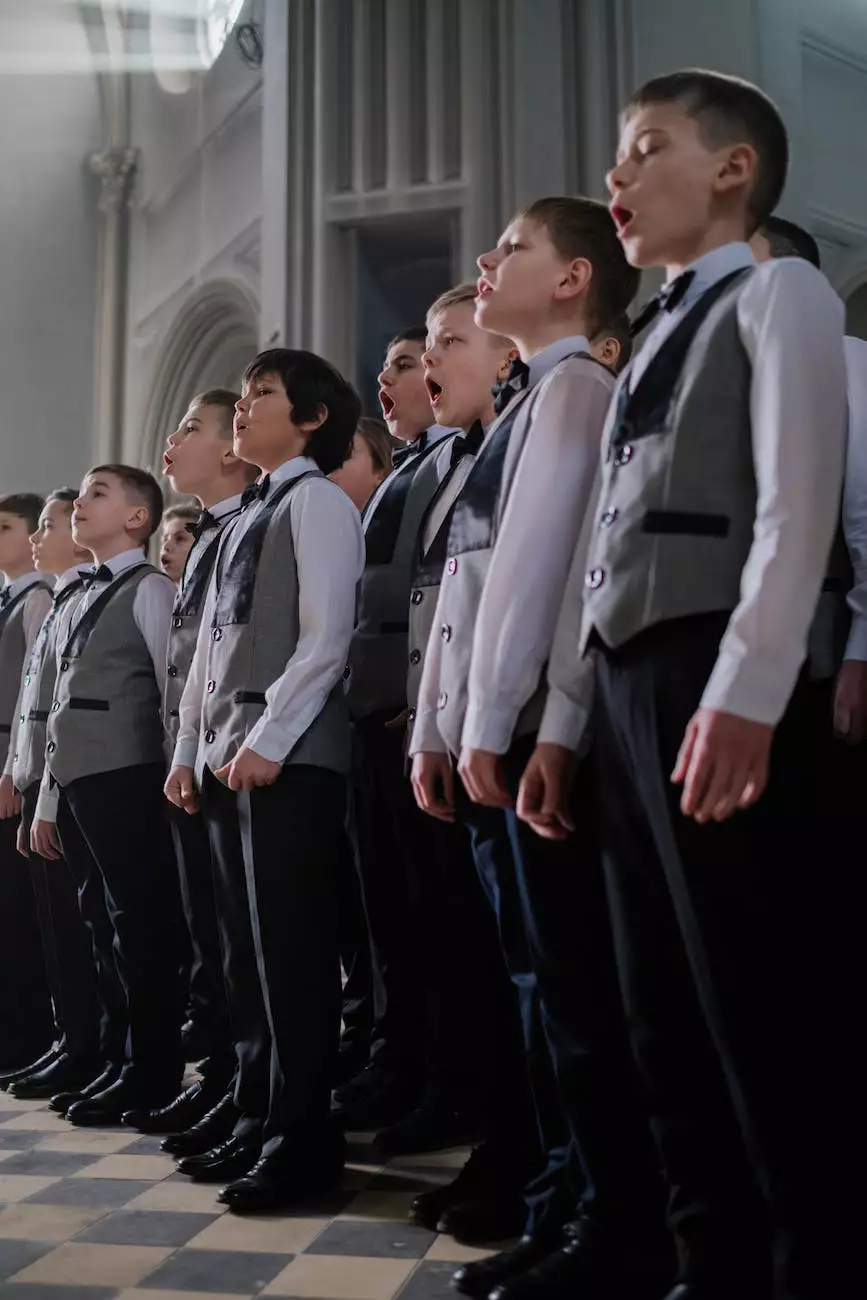 About Joyful Noise Choir
Welcome to the Joyful Noise Choir, a vibrant and uplifting musical group that is an integral part of Forward Church's community and society. We are passionate about celebrating our faith and beliefs through the power of music and song. With our dedicated singers, musicians, and talented choir director, we strive to create an atmosphere of joy, inspiration, and spiritual connection.
Our Mission
At Joyful Noise Choir, our mission is to spread the message of love, hope, and faith to both our congregation and the broader community. Through our harmonious voices and soulful performances, we aim to touch people's hearts, lift their spirits, and bring them closer to God.
Engaging Performances
Join us for our exhilarating musical performances that will leave you feeling inspired and uplifted. Our talented choir members and musicians, guided by our passionate choir director, showcase their immense talent, devotion, and dedication to creating memorable and impactful performances.
Repertoire
We have a diverse repertoire that includes traditional hymns, contemporary worship songs, gospel favorites, and seasonal music. This wide range of musical styles allows us to connect with people of all ages and backgrounds, creating a truly inclusive worship experience.
Join the Choir
Are you passionate about music and looking to make a joyful noise? We welcome individuals of all skill levels who have a love for singing and want to be part of our choir family. Previous singing experience is not required; all that matters is your enthusiasm and willingness to learn.
Community Involvement
As a choir, we believe in giving back to our community. We actively participate in various outreach programs, benefit concerts, and charity events, using our voices to make a positive impact in the lives of others. Together, we strive to create a more compassionate and supportive world.
Choir Rehearsals and Performances
Our rehearsals take place on Wednesdays from 7:00 PM to 9:00 PM at Forward Church. This regular time commitment allows us to consistently refine our musical abilities and develop a strong sense of camaraderie among choir members. We also arrange special practice sessions in preparation for performances and special events.
Throughout the year, we have several performances that include special performances during church services, holiday concerts, and collaborations with other local musical groups. Our commitment to excellence and dedication to our faith are evident in every performance we deliver.
How to Get Involved
If you are interested in joining the Joyful Noise Choir or have any questions, please don't hesitate to reach out to us. We warmly welcome new members throughout the year and look forward to meeting individuals who share our passion for music and faith.
To learn more about the Joyful Noise Choir, simply visit our website at forwardcleveland.com/joyful-noise-choir. Here, you will find detailed information about our upcoming performances, rehearsal schedules, and contact details. We encourage you to explore our website and discover the joy and harmony that await you as part of our choir family.
Conclusion
The Joyful Noise Choir is a beacon of musical excellence and spiritual inspiration within the Forward Church community and society. We invite you to experience the transformative power of music and join us as we raise our voices in praise, worship, and celebration of our faith and beliefs. Together, let us make a joyful noise!