Welcome to the Kids Zone - Explore, Learn, Grow
Jul 5, 2019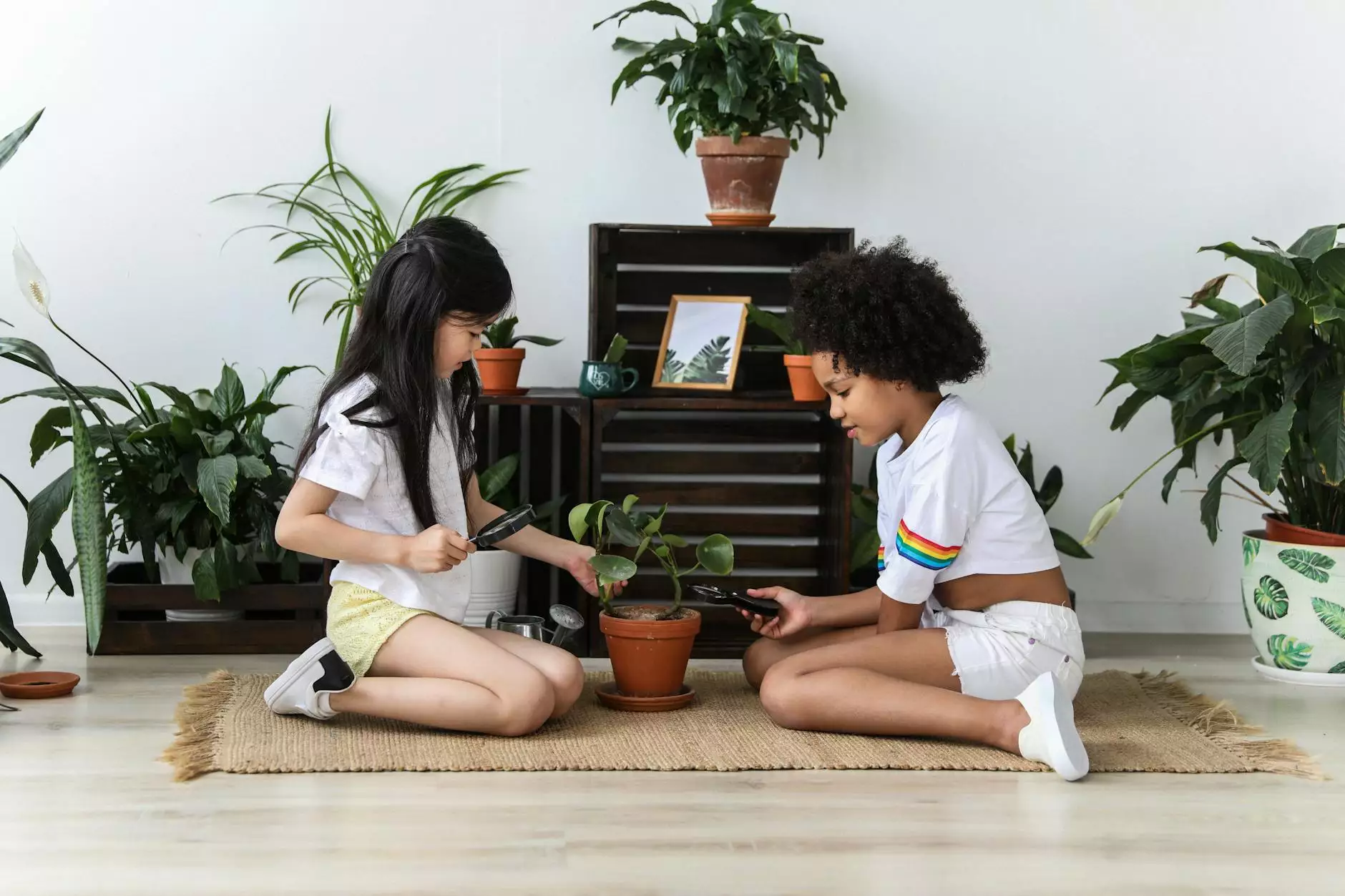 Discover the Power of Faith and Fun
At Forward Church, we believe in nurturing the next generation with faith, love, and education. That's why we've created the Kids Zone, a space where children can embark on exciting journeys of discovery and faith-building. Our faith-based community and society initiatives cater to kids of all ages, providing them with engaging activities, educational resources, and vibrant events.
Engaging Activities for Curious Young Minds
Our Kids Zone offers a wide array of activities designed to ignite curiosity and stimulate young minds. From interactive workshops to creative arts and crafts, we provide a platform for children to explore their passions while deepening their understanding of faith and beliefs. Our team of dedicated volunteers and professionals create a safe and welcoming environment where every child can thrive.
Interactive Workshops
Our interactive workshops are aimed at developing critical thinking and problem-solving skills. Children get the opportunity to engage in hands-on activities, fostering creativity and curiosity. From science experiments to storytelling sessions, these workshops offer immersive learning experiences that leave a lasting impact on young minds.
Arts and Crafts
Children love to express themselves creatively, and our arts and crafts activities provide the perfect outlet. From painting to pottery, sculpting to DIY projects, our diverse range of artistic endeavors allows kids to unleash their imagination and showcase their talents. Our staff members are always on hand to guide and encourage young artists to explore their creative potential.
Educational Resources to Foster Growth
Our Kids Zone understands the importance of education in a child's development. We offer a variety of educational resources that align with their academic pursuits and spiritual growth.
Library
Our well-stocked library boasts a wide selection of books, covering various genres and topics. From classic stories to faith-based literature, children have access to a treasure trove of knowledge. Our library encourages a love for reading, helping children develop language skills, broaden their horizons, and explore the wonders of the written word.
Online Learning Resources
In this digital age, online learning is an invaluable tool. Our Kids Zone has curated a collection of online resources, including educational websites and interactive learning platforms. These resources are designed to supplement traditional education, providing children with additional opportunities for growth and enrichment.
Exciting Events for the Whole Family
At Forward Church, we love bringing families together and strengthening bonds through memorable experiences. The Kids Zone hosts a variety of events throughout the year, catering to children and their families.
Family Fun Day
Our annual Family Fun Day is a much-anticipated event, featuring a range of exciting activities for all ages. From carnival games to live entertainment, there's something for everyone to enjoy. This event promotes family unity, strengthens community ties, and fosters a sense of belonging.
Holiday Celebrations
We believe in celebrating special moments as a community. Our holiday celebrations bring joy and excitement, immersing children in the spirit of festivities while reinforcing the importance of faith and belief. From Easter egg hunts to Christmas pageants, these events create lasting memories for families.
Join Forward Church and Unleash the Full Potential
Forward Church welcomes families who are seeking a nurturing environment where children can grow spiritually, academically, and socially. Our Kids Zone is just one aspect of our larger commitment to making a positive impact on the next generation. Through engaging activities, educational resources, and exciting events, we aim to inspire and empower children to thrive and become future leaders in their communities.