Musicians Wanted for Sunday Worship
Dec 21, 2019
Staff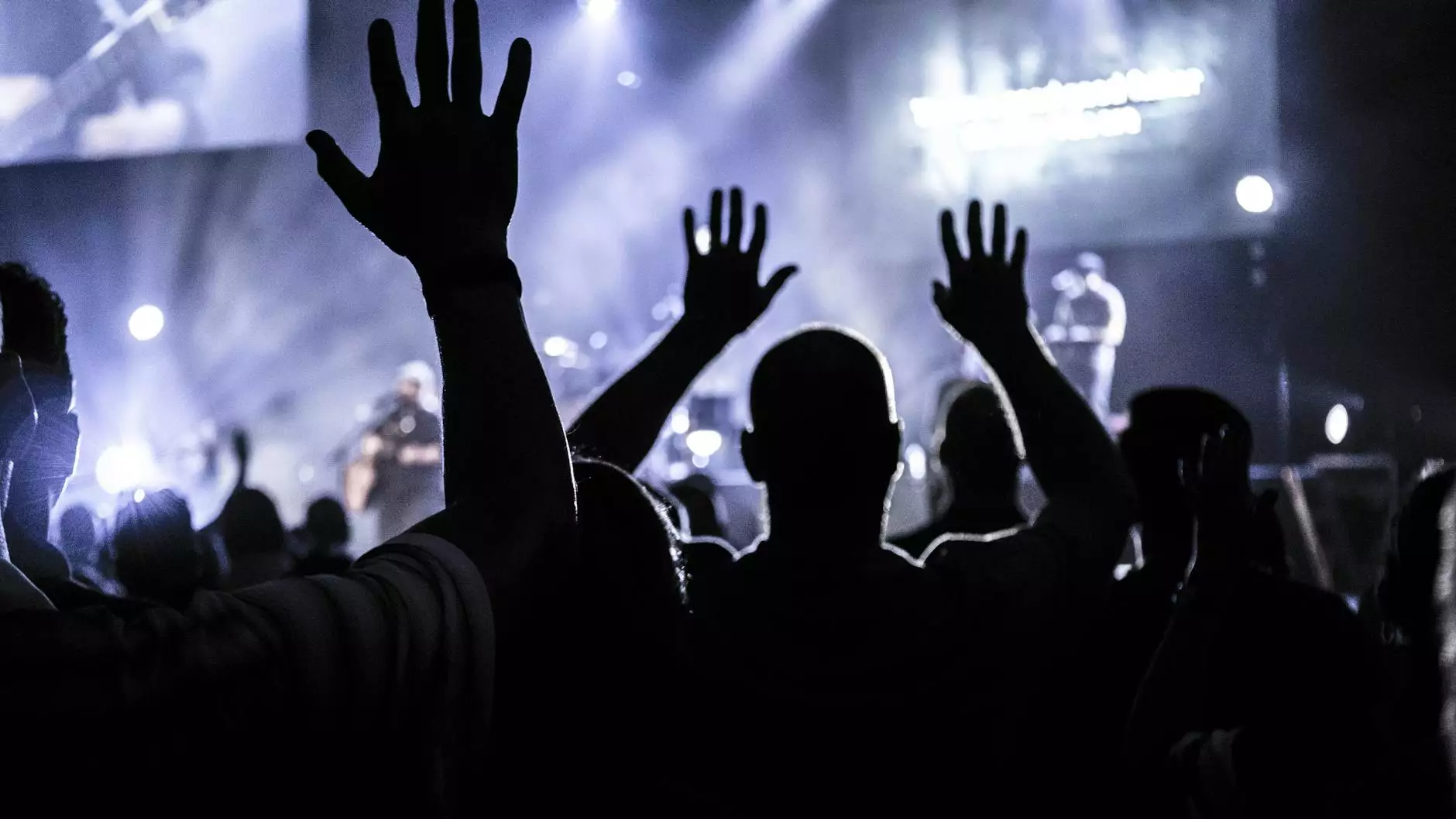 About Forward Church
Forward Church is a vibrant and inclusive community in the heart of Cleveland. As a faith-based organization, we strive to bring people together, fostering a sense of belonging and purpose. Our Sunday worship services are a significant part of our community's life, and we are always looking to enhance the experience through the power of music.
Join our Worship Music Team
Are you passionate about music? Do you love expressing your faith through melodies and harmonies? At Forward Church, we are actively seeking talented musicians to join our worship music team. Whether you play an instrument or have a magnificent singing voice, we encourage you to share your talents with our community.
Requirements
We believe that every musician has something unique to offer. Regardless of your skill level or experience, if you have a genuine love for music and a desire to contribute to our worship services, we welcome you with open arms. We embrace diversity and value the varied talents that individuals bring.
While there are no strict requirements, we encourage musicians to be committed, dedicated, and open to collaboration. We aim to create a supportive and nurturing environment where musicians can grow and develop their skills while serving our congregation.
Instrumentalists Needed
Whether you are an accomplished pianist, a skilled guitarist, or an expert with any other instrument, we would love to have you on our team. Our worship services encompass a range of musical styles, from traditional hymns to contemporary praise and worship. Your unique abilities will add depth and richness to our worship experience.
Vocalists Welcome
If you have a gift for singing, we invite you to share your voice with us. Our worship music team is always looking for talented vocalists who can lead congregational singing and participate in vocal ensembles. Regardless of the range or genre you excel in, your voice will contribute to the powerful atmosphere of worship in our church.
How to Get Involved
If you're interested in joining our worship music team, we encourage you to take the following steps:
Get to know our community: Attend our Sunday worship services and become acquainted with our church's values and atmosphere.
Reach out to our team: Contact our worship music coordinator, John Smith, at [email protected]. He will provide you with further information and answer any questions you may have.
Audition: We hold auditions periodically to ensure the right fit with our team and to assess your musical abilities. This is a casual and supportive process designed to help us understand your strengths and areas for growth.
Join our rehearsals: Once selected, you will be invited to our regular rehearsals, where you will have the opportunity to practice and collaborate with other talented musicians.
Take part in services: As a member of our worship music team, you will have the chance to lead and participate in Sunday worship services, sharing your gifts with the congregation and experiencing the joy of worship firsthand.
Why Join Forward Church?
Forward Church offers a welcoming and inclusive environment for all individuals seeking a sense of community and spirituality. By joining our worship music team, you will:
Connect with like-minded individuals who share your love for music and faith.
Have the opportunity to develop your musical skills and enhance your talents.
Make a positive impact on the lives of others through the power of music and worship.
Experience the beauty and fulfillment of being part of a supportive community.
Grow spiritually and deepen your relationship with God.
Conclusion
If you are a musician searching for a purposeful outlet for your talents, look no further. Join Forward Church's worship music team and become part of a vibrant community that values the transformative power of music in worship. Contact us today and take the first step towards an enriching musical journey!