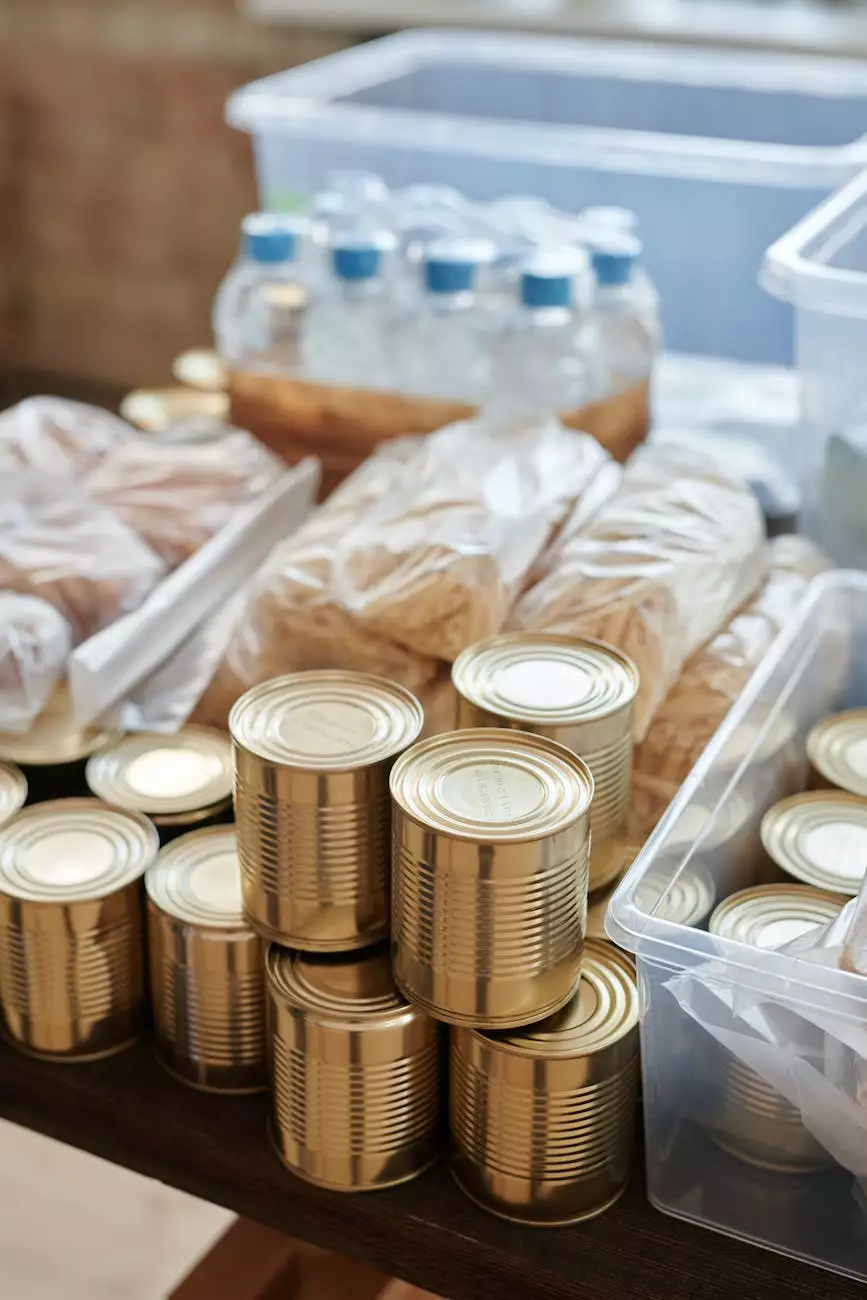 Providing Nourishment for the Community
Welcome to Forward Church's Food Pantry page! As a community and faith-driven organization, our mission is to make a positive impact on the lives of individuals and families in need. Our Food Pantry program enables us to address hunger and food insecurity within our community, ensuring that no one goes without a meal.
Our Commitment to Serving Others
At Forward Church, we firmly believe in the power of compassion, unity, and service. Our Food Pantry is a testament to our commitment to these values. We strive to create a warm and welcoming environment where individuals and families can access nutritious food, regardless of their circumstances.
Addressing Hunger and Food Insecurity
The issue of hunger affects numerous individuals and families in our community. We understand the challenges faced by those who struggle to put food on the table, and we are actively working to alleviate these burdens. Our Food Pantry serves as a reliable resource for individuals facing food insecurity, offering a variety of food options to meet their nutritional needs.
Food Assistance Programs
At our Food Pantry, we offer various food assistance programs tailored to meet the diverse needs of our community. These programs include:
Emergency Food Distribution: We provide immediate food support to individuals and families in crisis situations, ensuring that they receive essential items to sustain them during challenging times.
Weekly Food Giveaways: We organize regular food giveaways, offering a wide range of fresh fruits, vegetables, canned goods, and other essential food items. These giveaways aim to provide ongoing support to those in need.
Cooking and Nutritional Workshops: In collaboration with local chefs and nutritionists, we conduct workshops that teach essential cooking skills and highlight the importance of maintaining a balanced and nutritious diet.
Making a Difference as a Community
With the collective efforts of our dedicated volunteers, donors, and community partners, we are able to make a significant difference in the lives of many. Our Food Pantry is not just a place where food is distributed; it's also a place of hope, compassion, and support. Our commitment to enriching our community extends beyond providing meals; we strive to promote self-sufficiency and empower individuals to thrive.
Get Involved
We believe in the power of unity and collaboration. If you would like to contribute to our Food Pantry, there are several ways to get involved:
Volunteer: Join our team of dedicated volunteers and assist with various tasks such as food sorting, distribution, and organization. Your time and support can make a significant impact on the lives of those in need.
Donate: Consider making a monetary donation or contributing non-perishable food items. Your generous contributions enable us to continue our mission of fighting hunger and supporting our community.
Spread the Word: Help us raise awareness about our Food Pantry by sharing our mission and initiatives with your friends, family, and community. Together, we can make a lasting impact.
Contact Us
If you have any questions about our Food Pantry program or would like to inquire about volunteer opportunities, please don't hesitate to reach out to us. We appreciate your support and look forward to working together towards a hunger-free community.
Note: This page is created for illustrative purposes only. For accurate and up-to-date information about Forward Church's Food Pantry, please visit our official website.