Upward Sports - Enhancing Character Development through Sports
Jan 30, 2019
About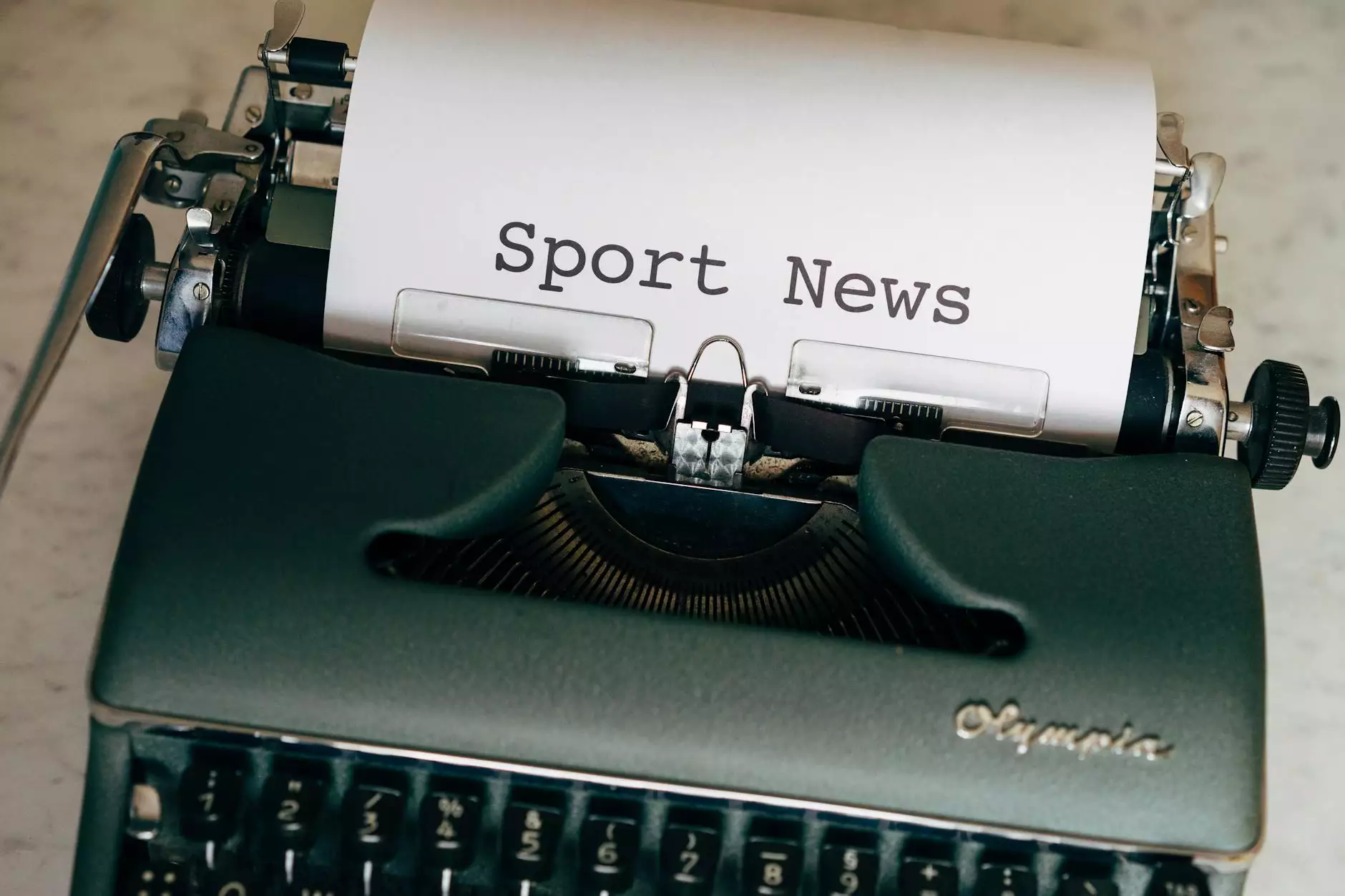 About Upward Sports
Upward Sports, offered by Forward Church, is a faith-based sports program designed to provide a positive and inclusive environment for athletes of all skill levels. With a focus on character development, Upward Sports aims to make a lasting impact on the lives of participants.
Why Choose Upward Sports?
At Upward Sports, we believe that being part of a team and engaging in athletics can mold character, teach valuable life lessons, and create unforgettable memories. Through a combination of supportive coaching, skill development, and competitive play, we strive to create an enriching experience that goes beyond the field or court.
Inclusive and Nurturing Environment
Our program welcomes athletes of all skill levels, ensuring that everyone has an opportunity to participate and grow. We prioritize inclusivity, creating a safe and nurturing environment where everyone feels valued and supported.
Emphasis on Character Development
Character development is at the core of Upward Sports. We believe that sports provide a unique platform to instill important values such as teamwork, perseverance, respect, and sportsmanship. Our coaches prioritize these qualities, going beyond the game to teach life lessons that extend well into adulthood.
Quality Coaching
Our experienced and dedicated coaches are passionate about making a positive impact on the lives of young athletes. They provide guidance, encouragement, and mentorship, helping participants build both athletic skills and character traits that will serve them well in all areas of life.
Variety of Sports Offered
Upward Sports offers a wide range of sports options, allowing participants to explore different interests and discover their own talents. Whether it's basketball, soccer, flag football, or cheerleading, our programs provide the opportunity for athletes to engage in a sport they love or try something new.
Community Engagement
Forward Church, the organization behind Upward Sports, believes in the power of community and creating meaningful connections. Our programs foster a sense of belonging, bringing families and neighbors together to support one another, celebrate achievements, and build lasting relationships.
How to Join Upward Sports
Joining Upward Sports at Forward Church is simple. Visit our website, forwardcleveland.com/upward-sports, to learn more about the available programs and registration details. We offer programs for various age groups, ensuring that there's an opportunity for everyone to participate.
Experience the Joy of Sports and Character Development with Upward Sports
Upward Sports, offered by Forward Church, provides a unique opportunity for athletes to thrive both on and off the field. With a focus on character development, inclusivity, and community engagement, we strive to create an enriching experience that impacts lives.
Join Upward Sports today and embark on a journey of growth, sportsmanship, and lasting memories!