Forward Church | Celebrating Christmas 2012 in Cleveland
Oct 28, 2022
Events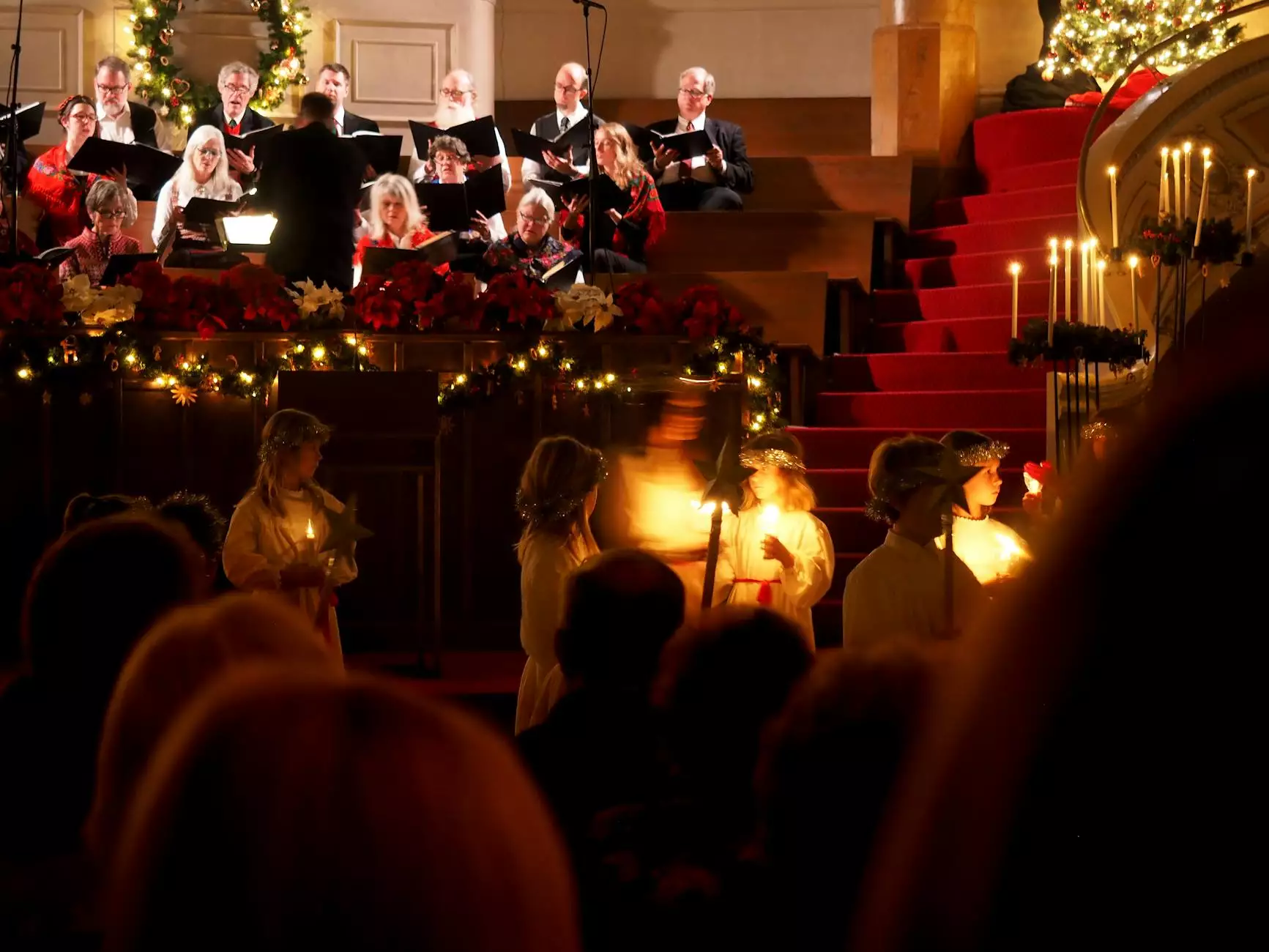 Welcome to Forward Church's Christmas 2012 Photo Album
At Forward Church, we believe in the power of community and the celebration of faith. We invite you to explore our photo album from Christmas 2012, as we reminisce about the joyous moments we shared during this magical holiday season in Cleveland.
Embrace the Spirit of Christmas
Christmas is a time when we come together to celebrate the birth of Jesus Christ and spread love and compassion among our community. Our Christmas 2012 celebration at Forward Church was a testament to the spirit of togetherness and goodwill that defines this special season.
As you browse through our photo album, you'll witness the vibrant decorations, heartwarming smiles, and the sense of joy that permeated the air. From our beautifully adorned sanctuary to the spirited carol singing, every moment of Christmas 2012 was filled with warmth and love.
Celebrating with Our Community
Nothing brings us more joy than sharing our faith and celebrating with our community. The Christmas 2012 festivities at Forward Church didn't stop at our doors; we extended our love and support to those in need.
Throughout the holiday season, our members actively participated in various community outreach programs. Together, we served hot meals to the homeless, collected donations for local charities, and organized gift drives for underprivileged children. Christmas at Forward Church isn't just about celebrating within our walls; it's about making a positive impact on the world around us.
Remembering the Magical Moments
Our Christmas 2012 photo album captures the joy and wonder of the holiday season. From the awe-inspiring nativity scenes to the enthusiastic children's pageants, each image tells a story of faith, hope, and gratitude.
Whether you were part of our congregation or a visitor, viewing these photos will transport you back to the magical moments we shared. It's a testament to the power of faith and the spirit of Christmas that unites us all.
Join Us for Future Celebrations
Forward Church continues to be a beacon of hope, joy, and community spirit. We invite you to join us for future celebrations and experience the love and warmth our congregation has to offer.
Stay connected with us through our website and social media channels to get updates on upcoming events, inspiring sermons, and ways you can get involved in making a positive change in Cleveland.
Spread the Message of Love and Faith
As you explore our Christmas 2012 photo album, we encourage you to share the stories and experiences with your friends and family. Help us spread the message of love, faith, and community by sharing the link to our photo album on your social media platforms.
Together, we can touch hearts, inspire others, and make a lasting impact on our community. Let's continue the spirit of Christmas throughout the year, reminding ourselves to love one another and stand united in faith.
Celebrate Christmas with Forward Church
At Forward Church, every Christmas is an opportunity to strengthen our bonds, deepen our faith, and embrace the joy of the season. Join us as we come together to celebrate the birth of Jesus, share love and kindness, and create cherished memories.
Experience the warmth of our congregation, the inspiring sermons, and the vibrant community that welcomes everyone with open arms. Be part of our journey as we continue to grow, love, and spread the message of hope in Cleveland.
Stay Connected
To stay updated with Forward Church's future events, celebrations, and community initiatives, visit our website and follow us on social media. Together, we can make a difference and create a better world for all.