02 – Non-Prophet - Grace Fellowship Church
May 19, 2022
Resources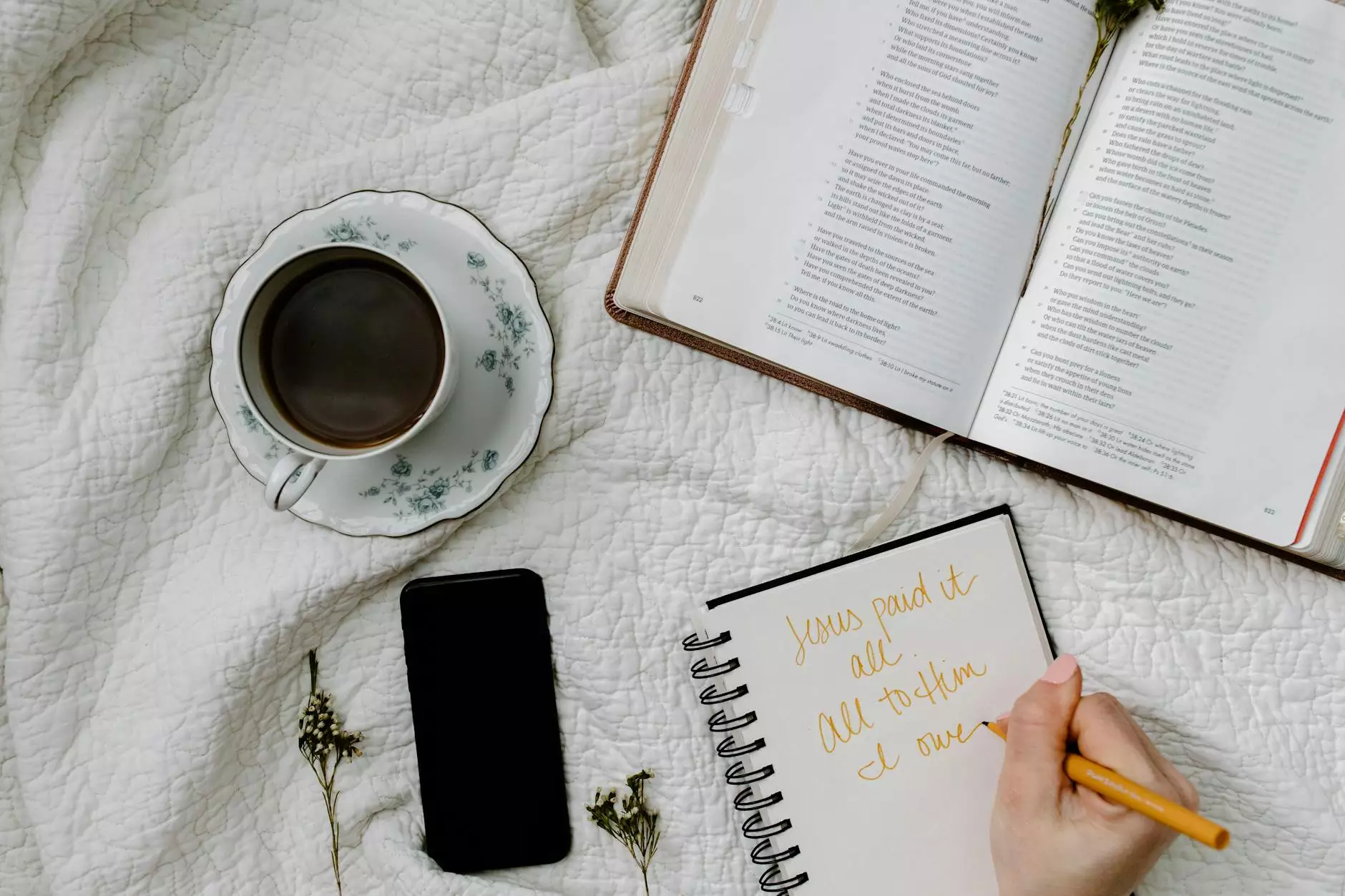 Exploring the Power of Prophecy
Welcome to the page dedicated to the sermon "02 – Non-Prophet" at Grace Fellowship Church. As a community bound by faith and a commitment to spreading the message of love, compassion, and hope, Grace Fellowship Church invites you to embark on a transformative spiritual journey with us.
A Message of Divine Wisdom
At Grace Fellowship Church, we believe in the profound power of prophecy. "02 – Non-Prophet" delves into the significance of prophecy in our modern world and its relevance to our daily lives. With a deep understanding of scripture, our dedicated pastor, Rev. [Pastor Name], presents an inspiring discourse on the role of prophets and their ancient prophecies, examining how they shape our present and future.
Strengthening Your Faith
Designed to uplift and encourage, "02 – Non-Prophet" aims to deepen your faith and strengthen your relationship with God. Through this sermon, you will gain valuable insights and perspectives on how to navigate the challenges of life with unwavering faith and hope. Our pastor, drawing from their personal experiences and biblical teachings, shares practical guidance on embracing prophetic messages, finding comfort in divine assurances, and discerning the truth.
Join the Grace Fellowship Church Community
Grace Fellowship Church welcomes individuals from all walks of life, irrespective of age, race, or background. Our community is committed to fostering unity, compassion, and mutual support. Through engaging sermons like "02 – Non-Prophet," we seek to create an environment that encourages growth, both spiritually and personally.
We invite you to connect with fellow believers, participate in our enriching events, and experience the warmth of our congregation. Together, we can deepen our understanding of scripture, share life's joys and burdens, and inspire one another on this beautiful journey of faith.
Exploring More Sermons
Aside from "02 – Non-Prophet," Grace Fellowship Church offers a rich archive of sermons covering various topics relevant to our lives. From sermons exploring faith and relationships to messages of hope and healing, our collection is designed to guide and inspire you.
Whether you are looking for messages of encouragement during challenging times, seeking answers to life's profound questions, or simply desiring to grow in your faith, our sermons provide nourishment for the soul. Join us in uncovering the transformative power of God's word by exploring our sermons archive.
Experience the Power of "02 – Non-Prophet"
At Grace Fellowship Church, we believe that "02 – Non-Prophet" has the potential to positively impact your spiritual journey. Through the eloquent delivery of the sermon by our esteemed pastor, you will be guided towards a deeper connection with God and be reminded of His unwavering love and presence in your life.
Join us for an extraordinary experience as we explore "02 – Non-Prophet" together. Allow these profound teachings to ignite a fire within you, empowering you to embrace your divine purpose and navigate life's challenges with unshakeable faith.
Visit Grace Fellowship Church
If you seek a vibrant and inclusive community of believers, we invite you to visit Grace Fellowship Church. Located at [Church Address], our doors are open to all who seek solace, spiritual growth, and a sense of belonging.
Feel free to reach out to us for any inquiries or to learn more about our community and upcoming events. We look forward to warmly welcoming you to Grace Fellowship Church, where faith blossoms, hearts connect, and lives are transformed.