Weddings | Roseville, CA - Forward Church
Apr 23, 2019
Events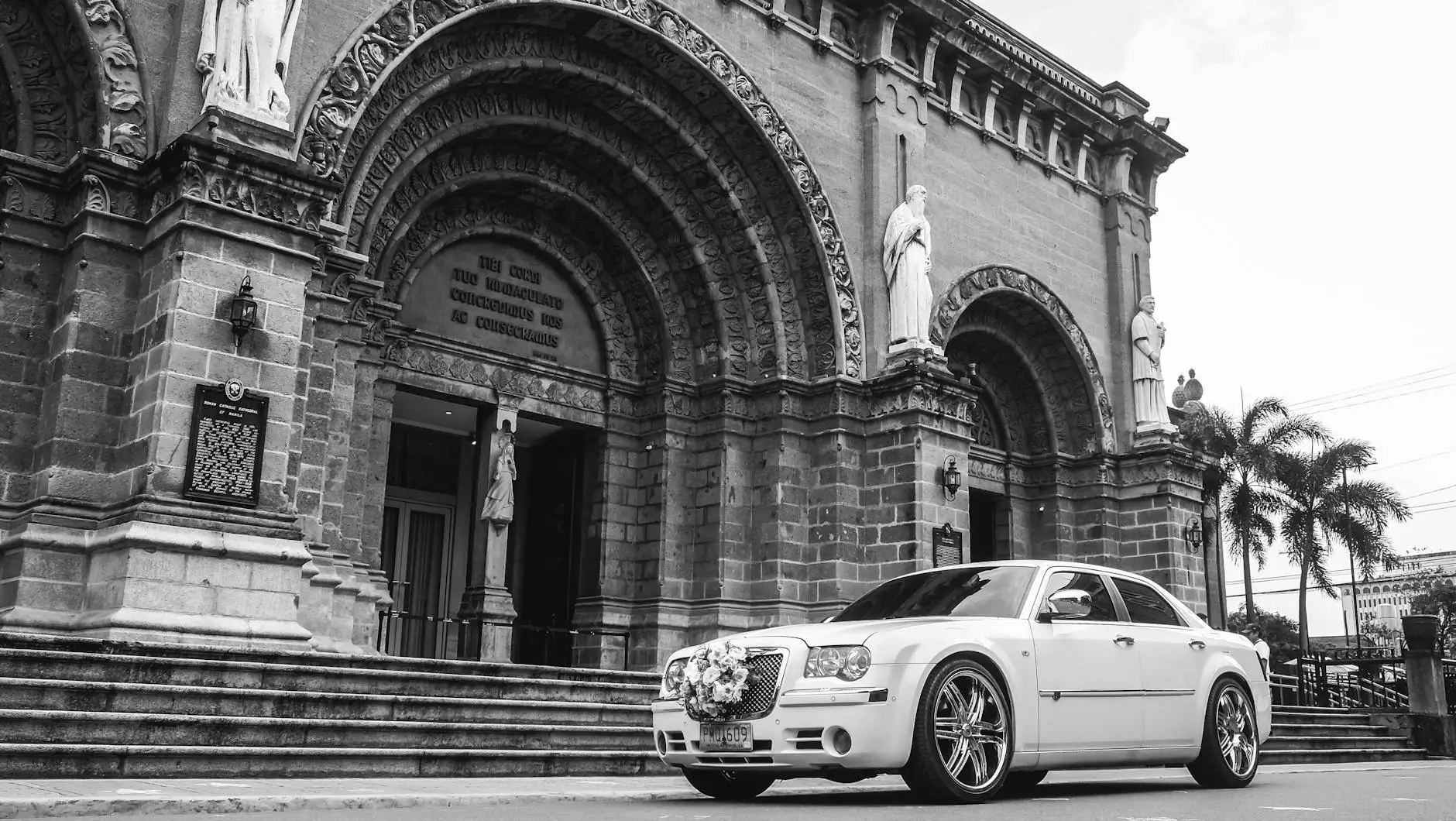 Experience Heartwarming Weddings at Forward Church
Welcome to Forward Church, a vibrant community where faith, love, and tradition converge to create unforgettable wedding experiences. Located in the beautiful city of Roseville, CA, our church offers a sanctified space for couples to celebrate their love and commitment in the presence of God and their loved ones.
A Picture-Perfect Venue for Your Special Day
Imagine exchanging your vows surrounded by lush greenery, breathtaking stained glass windows, and the comforting embrace of your family and friends. At Forward Church, we believe that the ambiance plays a crucial role in making your wedding truly special. Our stunning venue provides the perfect backdrop for capturing lifelong memories and sealing your love with a sacred bond.
Customized Ceremonies Catered to Your Beliefs
At Forward Church, we respect and honor the diversity of beliefs and backgrounds among our couples. Our dedicated team of clergy members is committed to creating personalized wedding ceremonies that reflect your unique story and spiritual journey. We believe that your wedding day should be a rich tapestry that weaves together your faith, love, and cultural traditions, ensuring a meaningful and joyous celebration.
A Team of Experienced and Compassionate Wedding Officiants
Our team of experienced and compassionate wedding officiants is here to guide you every step of the way. Whether you envision an intimate gathering or a grand celebration, our officiants will work closely with you to understand your vision and translate it into a ceremony that exceeds your expectations. Their warm and professional demeanor will instill confidence in you, ensuring a seamless and stress-free experience.
Comprehensive Wedding Services Tailored to Your Needs
At Forward Church, we offer a comprehensive range of wedding services that cater to your specific needs and preferences. From premarital counseling to coordinating with vendors, our dedicated team will assist you in every aspect of your wedding planning journey. We understand that your wedding day is a significant milestone in your life, and we are committed to making it a truly unforgettable experience for you and your loved ones.
Seal Your Love with a Sacred Bond
When you choose Forward Church for your wedding, you are not only selecting a venue; you are embracing a powerful symbol of love, hope, and faith. In our sanctuary, surrounded by the love and support of your community, you will embark on a lifelong journey with your partner, fortified by a sacred bond and countless blessings.
Join Our Faith-Centered Community Today
At Forward Church, we believe that the power of faith and community can transform lives. Beyond offering exceptional wedding services, our church is committed to creating a warm and inclusive environment where individuals and families can grow spiritually and find a sense of belonging.
Explore our Community and Society - Faith and Beliefs Programs
In addition to weddings, Forward Church offers various programs and activities centered around faith and beliefs. From weekly worship services and Bible study groups to community outreach initiatives and youth programs, there are plenty of opportunities for you to engage with others who share similar values and beliefs.
Become Part of Our Loving Community
We invite you to join our loving community and experience the joy of faith, fellowship, and personal growth. Whether you are seeking a place to nurture your spiritual journey or simply looking for a supportive community, Forward Church welcomes you with open arms. Our doors are always open, and we can't wait to welcome you into our family.
Contact Us Today to Begin Your Wedding Journey
If you are dreaming of a beautiful, meaningful, and faith-centered wedding in Roseville, CA, look no further than Forward Church. Our dedicated team is excited to help you create an unforgettable celebration that reflects your love and spirituality. Contact us today to start your wedding journey with us and embark on a lifetime of blessings together.