Fatima Prayer Group | Cincinnati, OH
Dec 19, 2022
Events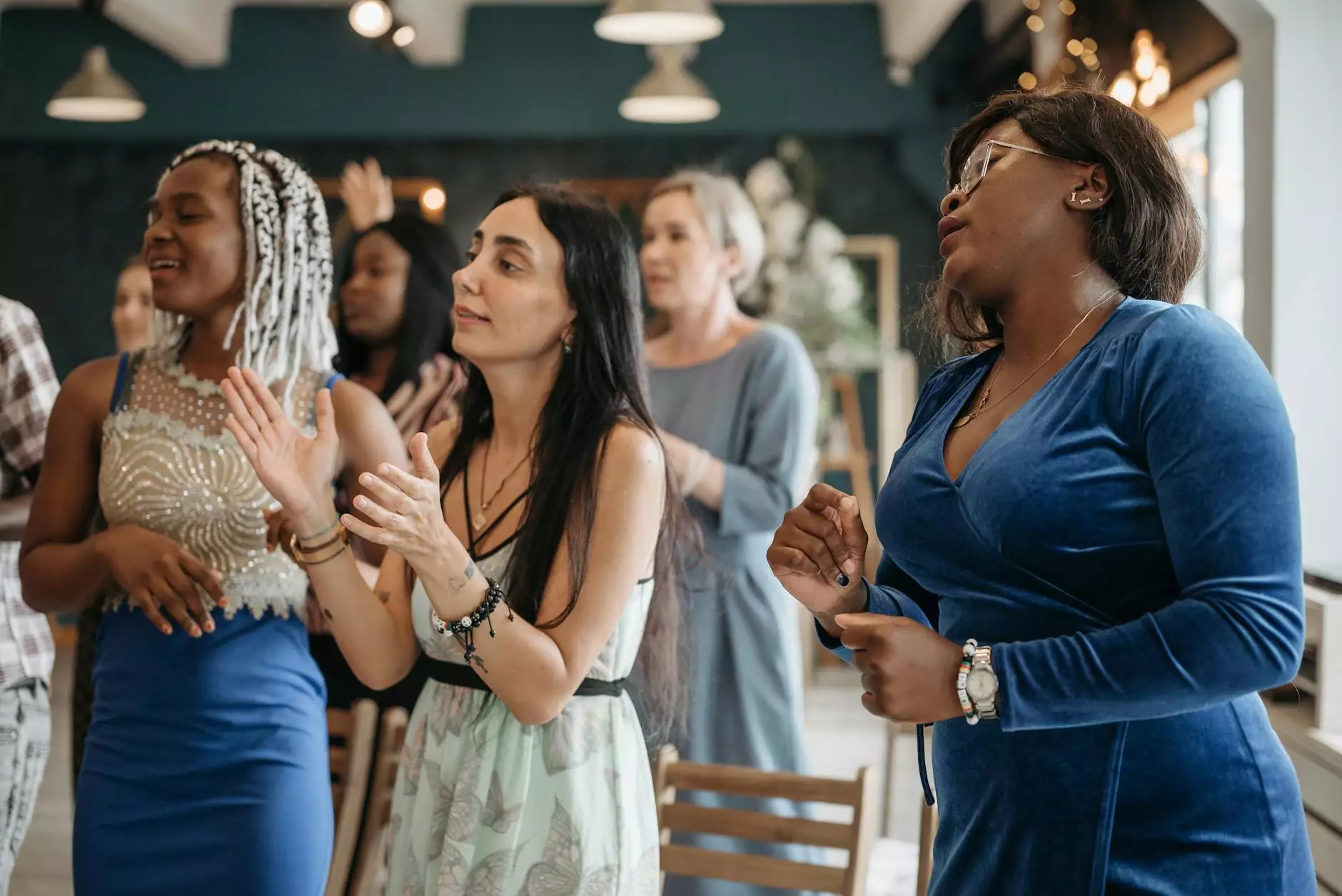 About the Fatima Prayer Group
Welcome to the Fatima Prayer Group at Forward Church in Cincinnati, OH. We are a close-knit community of individuals who come together to pray, share our faith, and support one another on our spiritual journeys.
Join Our Prayer Group
Whether you are new to the area or searching for a prayer group to connect with, we invite you to join us at Forward Church. Our group provides a safe and welcoming space for everyone seeking spiritual solace and growth.
Praying the Fatima Prayers
The Fatima Prayer Group is dedicated to praying the Fatima prayers, which originated from the apparitions of the Blessed Virgin Mary in Fatima, Portugal in 1917. These prayers hold a significant place in Catholic tradition, emphasizing the importance of penance, conversion, and a deep devotion to Mary.
The Power of Prayer
Prayer is a powerful tool that allows us to communicate with God, seek guidance, and find strength. Within our prayer group, we gather to pray for our personal intentions, the needs of our community, and the world. Through prayer, we experience a profound connection to the divine and find comfort in knowing that we are not alone.
A Supportive Community
Joining the Fatima Prayer Group means becoming part of a supportive community that understands the importance of faith and fellowship. Our group members offer a listening ear, a comforting presence, and a shoulder to lean on during challenging times. Together, we share our joys, sorrows, and spiritual insights, fostering an environment of understanding and encouragement.
Regular Gatherings and Activities
We meet every Wednesday at 7 PM in the parish hall of Forward Church. Each gathering begins with communal prayers, followed by a reflection on scripture, and concludes with personal intentions and intercessory prayers. Additionally, we plan special events throughout the year, such as retreats, workshops, and guest speaker sessions, to further enhance our spiritual lives.
Who Can Join?
Our prayer group welcomes individuals of all ages, backgrounds, and levels of faith. Whether you are a lifelong Catholic, exploring your spirituality, or curious about the Fatima prayers, there is a place for you in our community. We believe that diversity enriches our experiences and deepens our understanding of God's love.
Discover the Journey
When you join the Fatima Prayer Group at Forward Church, you embark on a profound journey of faith, growth, and discovery. You are invited to open your heart, share your story, and connect with others who are on a similar path. Together, we explore the depths of our faith and find inspiration in scripture, traditions, and personal experiences.
Contact Us
If you have any questions or would like more information about the Fatima Prayer Group, please feel free to reach out to us. You can visit our website http://forwardcleveland.com/fatima-prayer-group for the latest updates and contact details. We look forward to meeting you and welcoming you into our community!