Bible Studies at Forward Church
Apr 30, 2018
Resources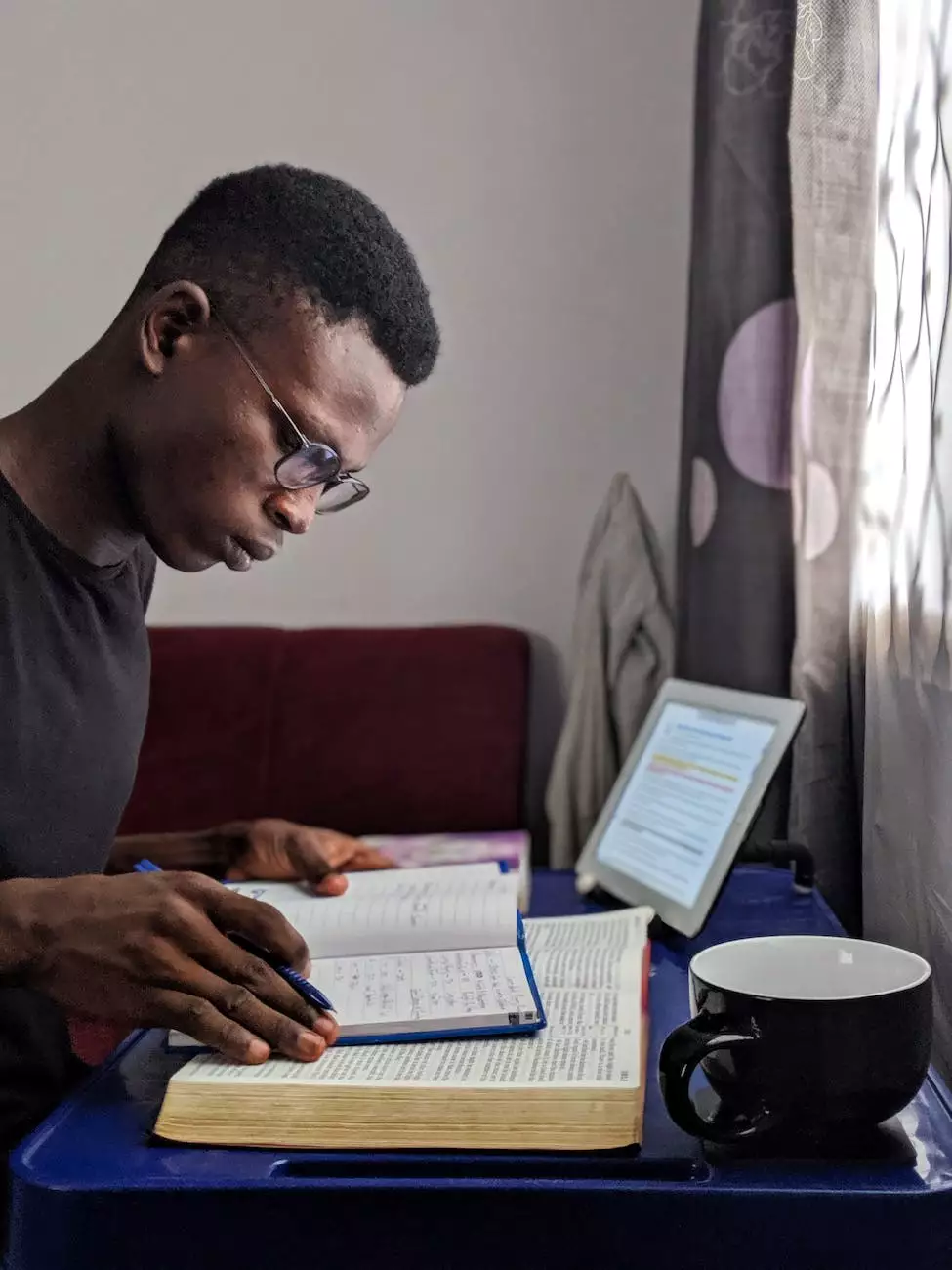 Welcome to Forward Church's Bible Studies page! We are delighted to provide an array of engaging and enlightening Bible studies for individuals seeking to deepen their understanding of the Word of God. Our community-focused ministry is dedicated to helping individuals grow spiritually and foster a strong connection with God.
Your Source for Comprehensive Bible Studies
At Forward Church, we believe that Bible studies are essential for nurturing a strong faith foundation. Our extensive collection of Bible studies covers various topics, books, and themes, ensuring there is something for everyone. We strive to provide a safe and inclusive environment where individuals can explore the scriptures, foster meaningful discussions, and gain valuable insights.
Engaging and Thought-Provoking Discussions
Our Bible studies go beyond surface-level interpretations, offering in-depth analysis and thought-provoking discussions. Led by seasoned and knowledgeable facilitators, our studies delve into the historical contexts, cultural backgrounds, and theological significance of biblical passages. Participants are encouraged to ask questions, share personal experiences, and engage in meaningful conversations that deepen their understanding and strengthen their faith.
A Community of Faith and Beliefs
By participating in our Bible studies, you become part of a vibrant community of believers who share a common passion for spiritual growth and a desire to live out God's teachings. Our community is made up of individuals from diverse backgrounds, ages, and experiences, fostering a dynamic and enriching environment where different perspectives are respected and celebrated.
Bible Studies for All
Forward Church offers Bible studies for individuals of all ages and stages of faith. Whether you are a seasoned Bible scholar or just beginning your spiritual journey, you'll find a study that suits your needs. Our studies range from introductory courses for beginners to advanced studies tailored for those seeking deeper insights. We also offer specialized studies for men, women, young adults, and families.
Why Choose Forward Church Bible Studies?
When you join our Bible studies at Forward Church, you can expect:
Expert Facilitators: Our facilitators are dedicated individuals who possess a deep understanding of the Bible and are skilled at facilitating engaging discussions.
Inclusive Environment: We foster an environment that welcomes individuals from all walks of life, promoting inclusivity, respect, and acceptance.
Diverse Study Selection: With a wide range of Bible studies available, you have the opportunity to explore different topics and books, enriching your biblical knowledge.
Community Engagement: Our studies encourage active participation, enabling you to connect with others, build friendships, and develop a supportive faith community.
Personal Growth: Participating in our Bible studies will help you develop a deeper understanding of God's Word, foster spiritual growth, and equip you to apply biblical principles in your daily life.
Join Our Bible Studies Today
Are you ready to embark on a transformative spiritual journey? Join us at Forward Church and explore our comprehensive Bible studies. Regardless of your starting point, we are dedicated to guiding you towards a deeper understanding of the Bible and nurturing a strong faith foundation. Take the next step in your spiritual growth and join our faith-based community today!
For more information or to sign up for our Bible studies, please visit our Bible Studies page or contact our church office.