Recipes from the Christmas Pastry Palooza
Jun 16, 2023
Events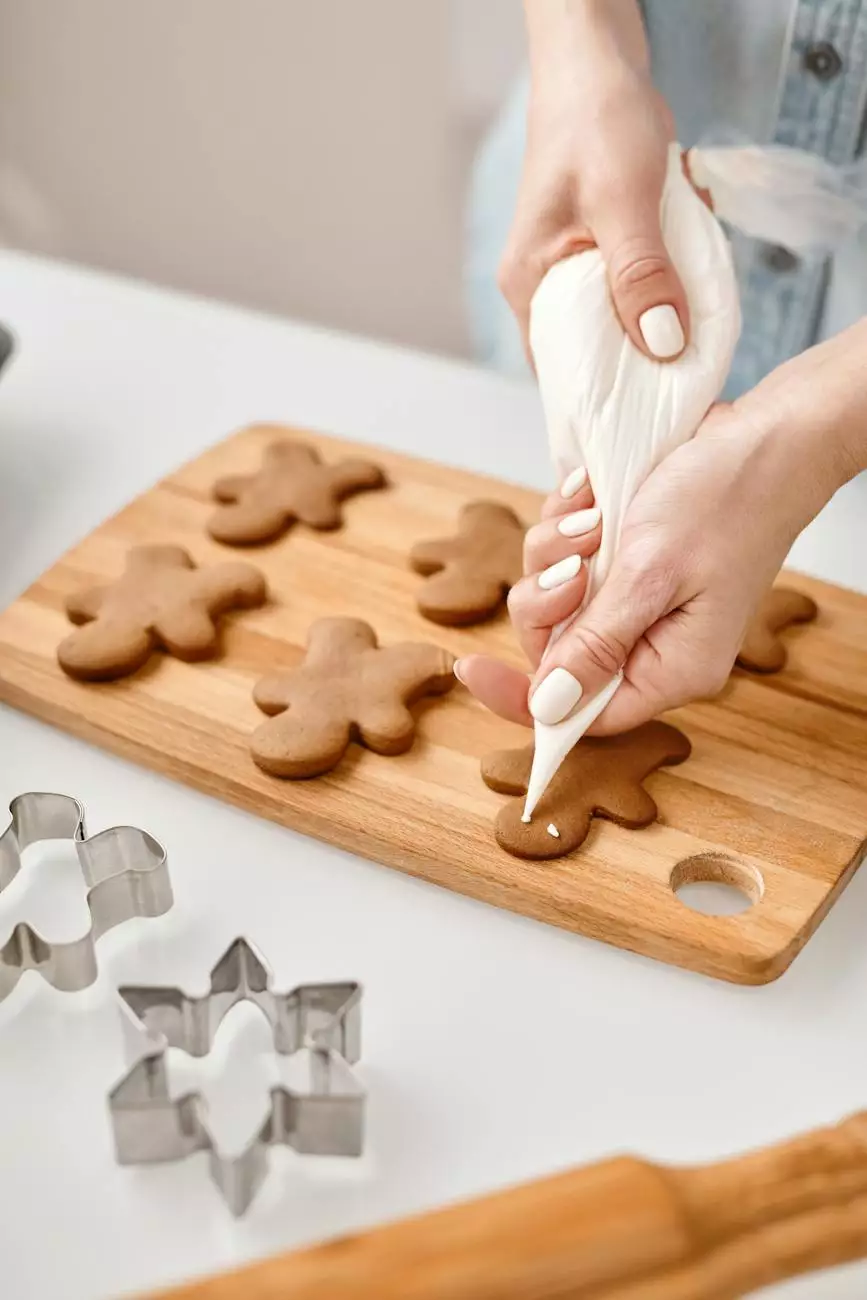 Introduction
Welcome to Forward Church's delightful collection of recipes from the Christmas Pastry Palooza! If you're seeking to elevate your holiday season with indulgent and scrumptious treats, you've come to the right place. Our dedicated team has put together an array of mouthwatering Christmas pastry recipes that will enhance the festive cheer in your home.
The Spirit of Christmas Pastries
The holiday season brings with it a sense of joy, warmth, and togetherness. And what better way to celebrate than by indulging in delectable Christmas pastries? These sweet treats not only satisfy our cravings but also carry a long-standing tradition of spreading happiness and filling our hearts with love.
Our Pastry Palooza Event
Forward Church is proud to host the annual Christmas Pastry Palooza event, where esteemed bakers from our community come together to showcase their culinary prowess and share their secret family recipes. It's a magical gathering, filled with laughter, creativity, and the heavenly aroma of freshly baked goodies.
A Glimpse into the Pastry Wonderland
Let's delve into some of the treasured recipes from our Christmas Pastry Palooza. These extraordinary delights will make your holiday season even more memorable, filling your home with the scents and flavors of Christmas.
1. Gingerbread Magic
The classic gingerbread holds a special place in holiday traditions. Our recipe adds a touch of magic to this timeless delight. The combination of fragrant spices, rich molasses, and tender texture will transport you to a world of enchantment.
Ingredients:
2 1/2 cups all-purpose flour
1/2 teaspoon baking soda
1/4 teaspoon salt
2 teaspoons ground ginger
1 teaspoon ground cinnamon
1/2 teaspoon ground cloves
1/2 cup unsalted butter, softened
1/2 cup granulated sugar
1/2 cup molasses
1 large egg
Combine the ingredients, roll out the dough, and let your creativity flow as you cut it into festive shapes. Decorate with icing and sprinkle with joy. The result? A gingerbread masterpiece that will bring smiles and warm hearts.
2. Decadent Peppermint Bark
Peppermint and the holiday season go hand in hand. Our recipe for peppermint bark brings together the cool freshness of peppermint with the smooth creaminess of chocolate. The aroma alone will have your nearest and dearest gathering around the kitchen with eager anticipation.
Ingredients:
12 ounces high-quality dark chocolate
12 ounces high-quality white chocolate
1 teaspoon peppermint extract
1/2 cup crushed candy canes
Melt the chocolates separately, add peppermint extract, and spread them in alternating layers. Sprinkle crushed candy canes on top and let it cool. Once hardened, break it into rustic pieces and savor each bite of this heavenly treat.
3. Joyful Sugar Cookies
No Christmas celebration is complete without sugar cookies. Our recipe adds an extra sprinkle of joy to these delightful creations. The buttery goodness, combined with the delicate sweetness, will make your taste buds dance with delight.
Ingredients:
2 3/4 cups all-purpose flour
1 teaspoon baking soda
1/2 teaspoon baking powder
1 cup unsalted butter, softened
1 1/2 cups white sugar
1 large egg
1 teaspoon vanilla extract
Cream the butter and sugar, then add the egg and vanilla extract. Combine the dry ingredients and gradually incorporate them into the wet mixture. Roll out the dough, cut into festive shapes, and bake until golden brown. Let the cookies cool, and then unleash your creativity with colorful icing and edible decorations.
Create Lasting Memories
Christmas is a time for creating lasting memories, and what better way to make them than through the art of pastry making? Gather your loved ones, turn up the festive tunes, and embark on a culinary adventure together. Experiment with these recipes, adding your own personal touch, and watch as smiles light up the room.
Conclusion
Thank you for joining us on this delectable journey through the recipes from the Christmas Pastry Palooza. We hope our collection inspires you to embrace the joy of baking and brings a touch of magic to your holiday season. From all of us at Forward Church, we wish you a Merry Christmas filled with love, laughter, and mouthwatering pastries!