50 Plus Club: Murder Mystery Dinner
Jun 26, 2023
Events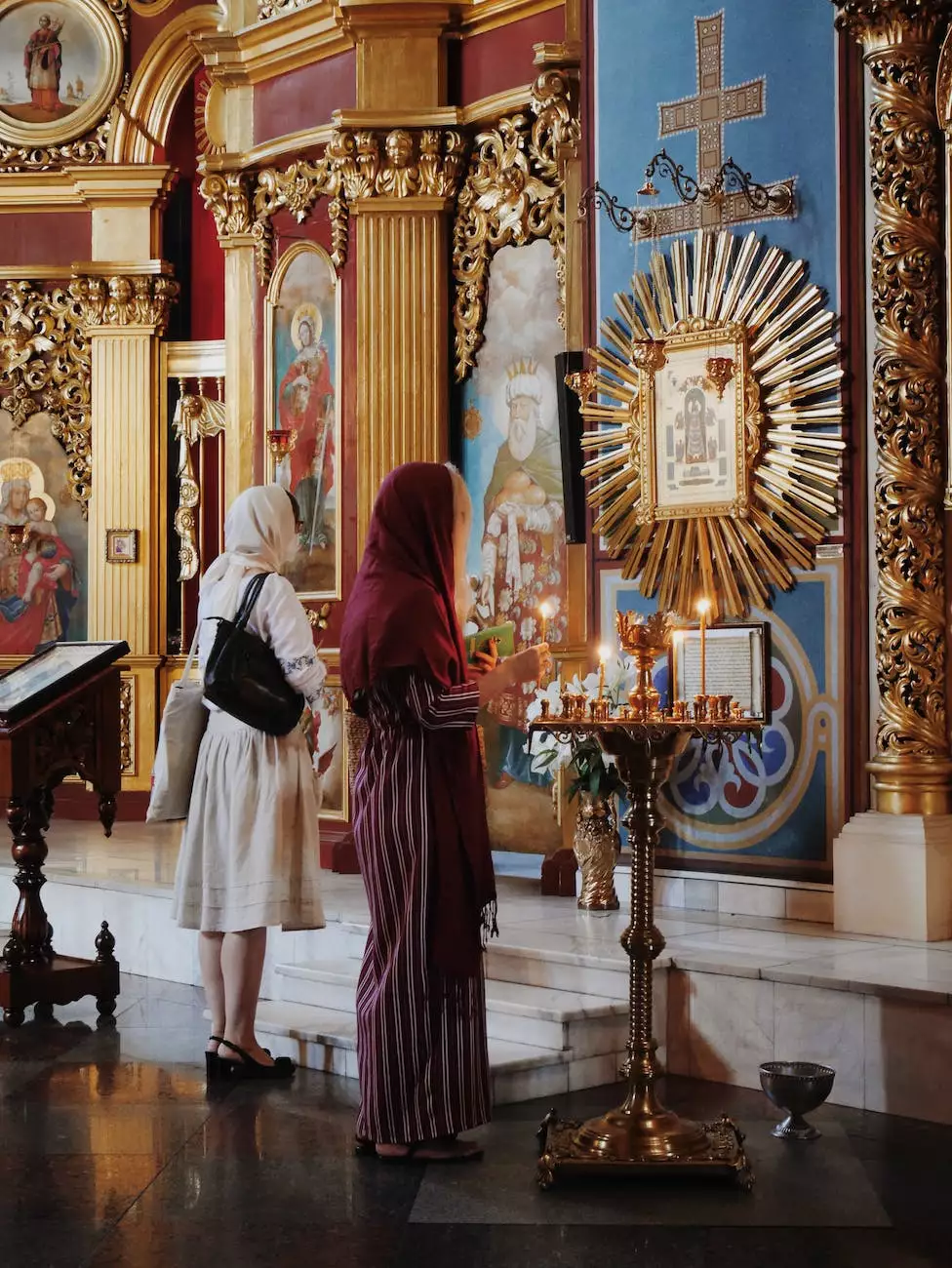 About Forward Church
Welcome to Forward Church, a vibrant community dedicated to fostering faith, beliefs, and a strong sense of community. Our mission is to provide a welcoming space for individuals of all ages to gather, connect, and grow together in their spiritual journeys. As part of our commitment to serving and engaging with the wider community, we offer various events and activities catered to different age groups and interests. One such event is the 50 Plus Club: Murder Mystery Dinner.
Join the 50 Plus Club for an Exciting Evening
We invite you to join our esteemed 50 Plus Club for an unforgettable evening of intrigue, entertainment, and delicious food at our Murder Mystery Dinner. This event is specifically designed for individuals aged 50 and above to come together, enjoy each other's company, and engage in a thrilling detective experience. Whether you are a long-time member of Forward Church or a newcomer, the Murder Mystery Dinner promises an evening filled with laughter, mystery, and camaraderie.
Experience an Unforgettable Mystery
At the 50 Plus Club: Murder Mystery Dinner, you will become a detective for the night, helping to solve a thrilling whodunit while enjoying a delectable three-course meal. Immerse yourself in an intriguing storyline, where every guest is a potential suspect. As you interact with other attendees, gather clues, and use your detective skills, you'll uncover the truth behind the puzzling murder.
Engage with a Vibrant Community
Community and society play a crucial role in the ethos of Forward Church. The 50 Plus Club: Murder Mystery Dinner is an excellent opportunity to meet fellow members of the 50 Plus Club, make new friends, and deepen existing connections. As you collaborate to unravel the mystery, you'll share laughter, engage in friendly competition, and create lasting memories with like-minded individuals who share similar interests and experiences.
Registration Details
To secure your spot at the 50 Plus Club: Murder Mystery Dinner, simply fill out the registration form on our website or contact our church office directly. The event has limited seating, so we encourage you to register early to avoid disappointment. The registration fee covers your participation in the mystery game, the three-course dinner, and all other activities.
Join the 50 Plus Club Today
If you haven't joined the 50 Plus Club at Forward Church yet, now is the perfect time to get involved. This vibrant community within Forward Church offers a range of activities, events, and volunteer opportunities tailored to individuals aged 50 and above. From social gatherings and educational programs to outings and philanthropic initiatives, being a part of the 50 Plus Club ensures that you remain engaged, active, and connected within a supportive community.
Conclusion
At Forward Church, we believe in providing enriching experiences for individuals of all ages. The 50 Plus Club: Murder Mystery Dinner exemplifies our commitment to creating opportunities for connection, fun, and personal growth within our community. Join us for this unforgettable event, where you'll have the chance to unleash your inner detective, enjoy a delicious meal, and foster meaningful relationships with fellow attendees. Don't miss out on this exciting experience—register for the 50 Plus Club: Murder Mystery Dinner today!