Crestview Costumes are Chosen to Wear on The CHOSEN!
Jan 11, 2021
Events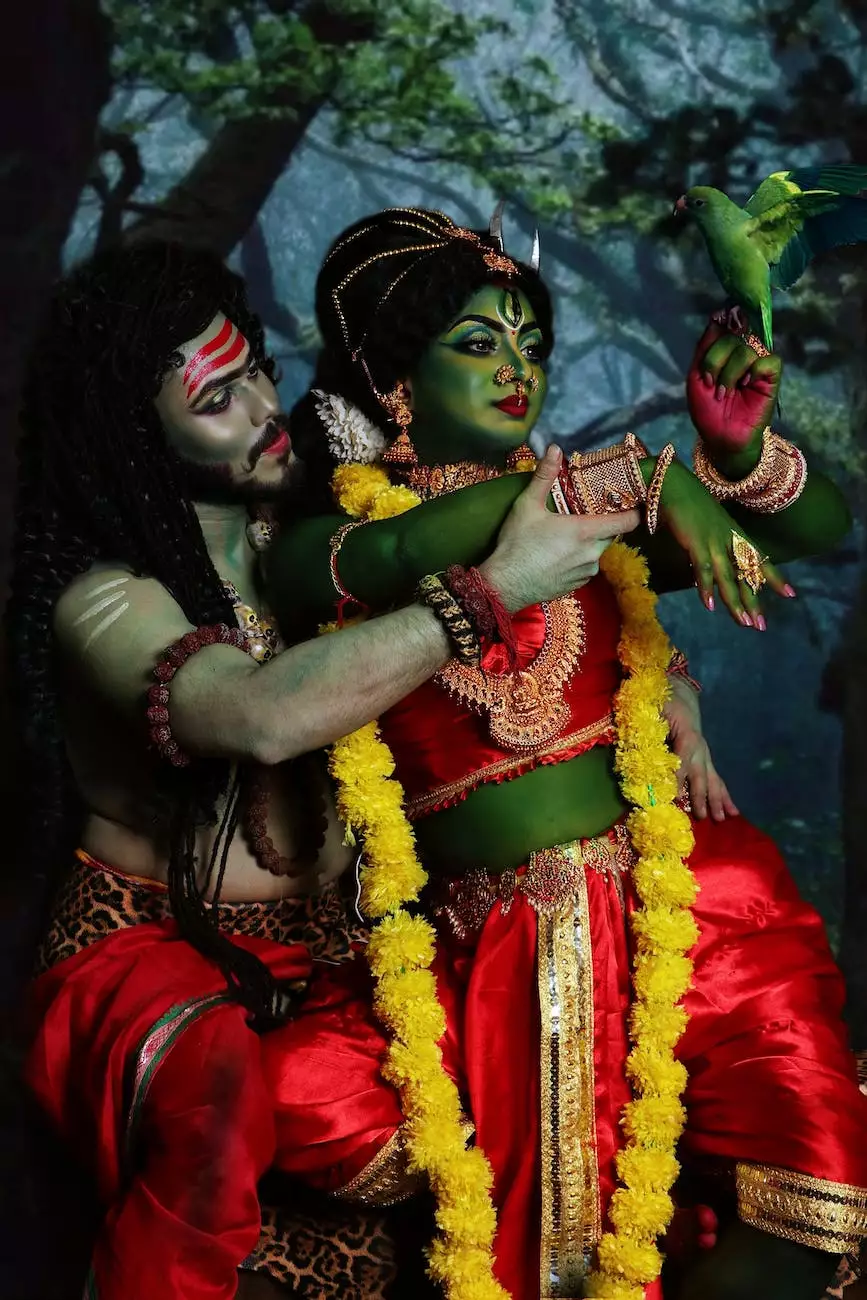 Unveiling a Captivating Faith-Based Production
The Inspiration
Forward Church is thrilled to announce that Crestview Costumes has been selected to provide the outstanding costumes for The CHOSEN, our captivating faith-based production. This groundbreaking series beautifully brings the story of faith and belief to life, and we believe that the meticulously crafted costumes play a significant role in enhancing the overall experience for our audience.
Creating Authenticity on Stage
At Forward Church, we understand the importance of creating an authentic experience that resonates with our viewers. The costumes chosen from Crestview Costumes are meticulously designed to ensure historical and cultural accuracy, fusing both artistry and meticulous attention to detail. Each garment not only reflects the character depicted but also embraces the rich tapestry of the time period in which the events took place.
Our partnership with Crestview Costumes allows us to truly transport our audience back in time, immersing them in the stories, struggles, and triumphs of those who walked before us. These magnificent costumes invoke a sense of awe and reverence in our viewers, making their connection with the characters and narrative even stronger.
An Unforgettable Visual Experience
The carefully curated costumes become an integral part of our visual storytelling. From the humble garments worn by everyday people to the majestic attire of royalty, each costume elicits an emotional response and adds depth to the characters portrayed. Our production team carefully selects costumes that not only meet the highest standards of quality but also complement the set design, lighting, and overall ambiance of the performance.
We firmly believe that the stunning costumes, meticulously crafted by Crestview Costumes, help us create an unforgettable visual experience that our audience will cherish. The intricate details, the vibrant colors, and the level of craftsmanship contribute to the overall authenticity and impact of The CHOSEN.
Bringing Faith and Belief to Life
At Forward Church, our mission is to bring faith and belief to life, both within our congregation and beyond. The CHOSEN serves as a powerful tool to engage with the community, spark conversations, and inspire individuals to reflect on their own spiritual journeys.
The remarkable union between Forward Church and Crestview Costumes allows us to effectively communicate our message and create an indelible impression on our audience. Through the impeccable costumes, we can capture the essence of the biblical characters and their stories, ultimately inviting viewers to delve deeper into their own faith and beliefs.
Witness the Transformation
We invite you to join us at Forward Church and experience The CHOSEN, an awe-inspiring journey that will touch your heart and soul. The power of this production lies not only in the storytelling but also in the extraordinary costumes provided by Crestview Costumes.
Be captivated by the artistry, craftsmanship, and attention to historical accuracy that brings these costumes to life. Witness the transformation as ordinary individuals don the attire of biblical heroes and heroines, allowing the stories to unfold before your eyes.
Visit our website or contact us for more information on showtimes and how you can be a part of this extraordinary celebration of faith and belief. Be prepared to embark on a remarkable spiritual journey, filled with inspiration, enlightenment, and a deep appreciation for the power of visual storytelling.
Become a Part of the Journey
At Forward Church, we extend an open invitation for you to become a part of our community. Join us on this incredible journey of faith, belief, and artistic expression. As a faith-based production, The CHOSEN is just one of the many ways we connect with our congregation and the wider community.
Explore our website to learn more about our range of activities, events, and opportunities for spiritual growth. Whether you're seeking a meaningful worship experience, engaging Bible studies, or impactful community initiatives, Forward Church warmly welcomes you to embark on a journey that will transform lives and bring people closer to their faith.
Don't miss out on this incredible opportunity to witness The CHOSEN and experience the magic of Crestview Costumes at Forward Church. Plan your visit today and prepare to be enthralled by the extraordinary.
Embrace the Power of Faithful Storytelling
Forward Church's collaboration with Crestview Costumes for The CHOSEN highlights our commitment to deliver exceptional productions and engage with our audience on a deeply personal level. As we continue to bring faith and belief to life, we recognize the transformative impact that compelling storytelling coupled with remarkable costumes can have on our viewers.
Join us on this remarkable journey, where faith, belief, and creativity intertwine, leaving a lasting impression on all who partake in this faith-based experience. Discover the beauty of Crestview Costumes and immerse yourself in the timeless tales that continue to resonate with hearts and souls.
At Forward Church, we believe in the power of faith, the strength of community, and the ability of captivating storytelling to inspire, transform, and leave an indelible mark on our lives. Come, be a part of our remarkable story. We look forward to welcoming you with open arms and sharing this extraordinary celebration of faith and belief.